MS Awareness Month: How to Fly the Orange Flag in March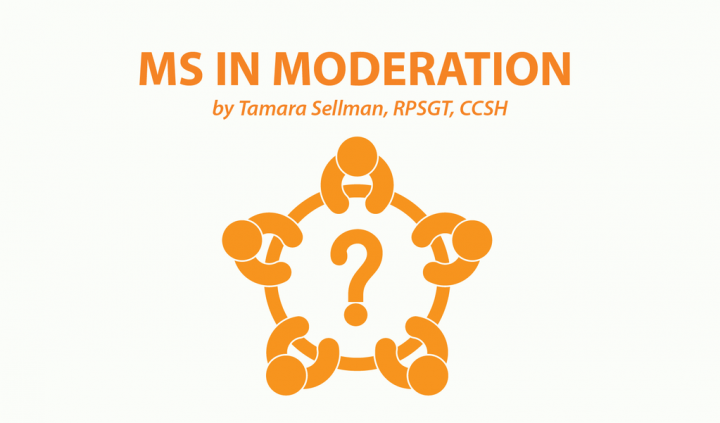 With March being Multiple Sclerosis Awareness Month, I got to thinking: What have I done — or what do I do — to raise MS awareness? I'll count some ways to fly the orange flag. Maybe you'll find inspiration.
Communications
I'm a writer, so obviously I use my skill set. If you're not a writer, don't think for a minute that you can't communicate your ideas.
Are you a filmmaker? A retiree? A dancer? A healthcare practitioner? A musician? A stay-at-home parent? A sculptor? A civil servant? A community organizer? All of these (and others) offer personalized opportunities to communicate MS awareness in meaningful ways.
Check out some things I've done:
Maintained my writing: I have continued with this column and other columns, articles, and blog posts.
Written poems and essays: This year, I plan to publish a full-length book of creative writing that chronicles my life from pre- to post-diagnosis.
Signed petitions: I can think of two I've signed — one asking for more rare disease funding for MS research, and another demanding better enforcement of the Americans with Disabilities Act for people denied access at conferences.
Penned letters to the editor: I have written one about an upcoming MS Walk, and a second thanking those volunteers. Both scored donations.
Reached out to political leaders: I've sent emails and tagged tweets to Democratic presidential candidates asking them to consider including people with MS in discussions about healthcare. There's a saying: "Nothing about us without us." Use it!
Social media
Social media can spread awareness fast, especially if it's personal and one-on-one in a space where everybody's watching. Remember the lurkers when you post. Sometimes they're the ones who leave with a better understanding.
Social media can reach more people than a one-on-one chat, whether through Twitter, Facebook, Instagram, or forums. Try these ideas:
Branded profile pages: Use MS-related (orange) frames or stickers. Decorate with MS-related wallpaper, especially during awareness periods.
Use hashtags: Some of the most popular include #MS, #mssucks, and #spoonie.
Share quality content: I love pushing really good videos, blogs, articles, and infographics about MS to all my channels.
Follow and engage with MS influencers: Not only does it raise awareness, but you'll make friends for life in the bargain. I have!
Discuss misconceptions about MS online: These are teachable moments. A comment such as "But you look good" is an open invitation. Create a friendly "script" you save on your computer or smartphone notetaking app to use as a reply or to break the ice. Let the recipient's interest guide this digital conversation.
Participate as a live-chat guest on apps, sites, and forums: It's both fun and humanizes people with chronic illness. People with MS have a sense of humor and can stay positive in tough times, which inspires many.
IRL (in real life)
Introverts may only want to do this in small groups. That's fine! Do whatever's comfortable. As an "extroverted introvert," this is how I've put my face on MS awareness:
Presented a seminar on MS at a medical conference.
Served as a guest on the FUMS podcast.
Just like online engagements, I've opened up dialogues with perfect strangers when the opportunity arises. Most recently, I engaged with construction workers entering my newly built home to replace broken parts, etc. I used my COVID-19 handshake avoidance as an opportunity to explain why. These folks hadn't thought about the risks. I was able to batch my concerns together with a brief discussion about MS as an immune system-buster in a way that taught them something new.
Participated in MS walks and related fundraisers. Bring your friends and family, and ask for donations at work or from neighbors. This can personalize awareness.
Dressed as a "walking MS signboard." During the Portland to Coast Walk Relay (a cancer research fundraiser), I wore MS-related badges and shirts so that when racers passed me, they saw I had MS. Other wearables include tattoos, awareness ribbons, hats, and bracelets as conversation starters.
Dispensed a calling card. On one side, my card introduces me and says, "I have MS, which is why I'm seated (or parked) here. Need more info? Contact my neurologist at xxx." On the flip side? Links to my MS columns and a "thank you for supporting people with MS" finisher. Whenever anyone gets judgy, I give this to them.
Participated in marches where disability rights were a major focal point. Wear your gear so your MS status shines bright and crystal clear! Broaden this to include events like the Women's March, LGBTQ support parades, and healthcare equity protests. If that's too hard — I get it, lack of bathrooms and access are problematic — try walking/rolling in a short local event, waving signs on a street corner, representing in a hometown parade, or tabling for MS nonprofits at festivals.
***
Note: Multiple Sclerosis News Today is strictly a news and information website about the disease. It does not provide medical advice, diagnosis, or treatment. This content is not intended to be a substitute for professional medical advice, diagnosis, or treatment. Always seek the advice of your physician or other qualified health provider with any questions you may have regarding a medical condition. Never disregard professional medical advice or delay in seeking it because of something you have read on this website. The opinions expressed in this column are not those of Multiple Sclerosis News Today or its parent company, BioNews Services, and are intended to spark discussion about issues pertaining to multiple sclerosis.