Visibly Me, Visible MS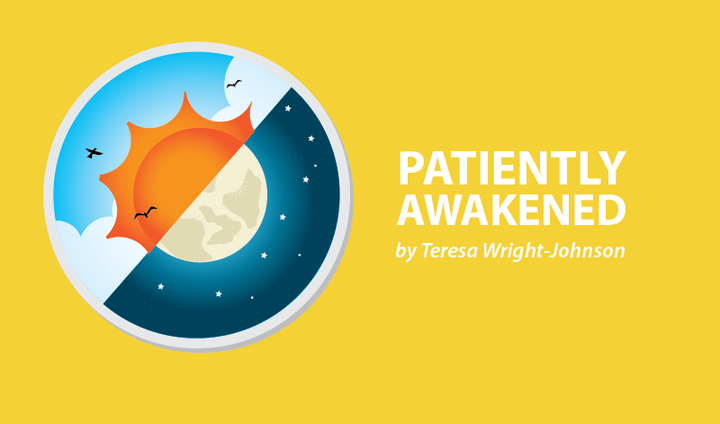 Multiple Sclerosis Awareness Month has arrived, lasting throughout the month of March. All things orange and popular hashtags flood social media sites. Awareness months like this have great value, though some may disagree. Awareness months become vessels to engage and encourage individuals and communities to get involved. Undoubtedly, numbers count (no pun intended) and knowledge is power.
Multiple sclerosis and many other illnesses are deemed invisible illnesses. Many other advocates and I have written previously about this topic. We call some diseases invisible because symptoms are imperceptible to the human eye. Many people endure daily struggles unbeknownst to the general public. This week's column declares that while our diseases may be invisible, we are not. We unite for visibility and strength.
Recently, the actress Selma Blair was trending on social media due to her courageous appearance on the red carpet at the Oscars. People praised her for her strength, poise, and courage. Her sit-down interview with ABC News' Robin Roberts invited the public to witness what life is really like for someone with MS.
As I listened to the interview, I smiled and cried simultaneously. I smiled because although MS has altered her life, her spirit is greater than the disease. This is true for most of us. I cried while imagining the possibilities of my own fate, as selfish as that sounds. I pondered the fear of the unknown and the reality of MS' ability to strike without warning. I wiped my tears and said a silent thank you to Selma and so many others for placing MS front and center for all to see.
Using public platforms to spread awareness is admirable. Celebrities can reach vast numbers of people. However, we too can reach many others by using our platforms. Think of the adage "each one reach one." Having celebrity status is not required to share our experiences and spread awareness. What is required is vulnerability, honesty, courage, and strength. We encompass these honorable qualities and many more. We don't often realize the impact we have on our communities. We are unaware that we inspire people just by sharing our everyday lives. Our visibility reverberates and becomes the stimulus for others to unabashedly live their truth.
Every day of my life I am reminded that I have MS, though the public may often forget. They cannot see the pain I endure daily nor the fatigue of my physical body. Also invisible is the psychological impact of MS. I declare my intention to show up and be visible. I exist in the space designed for me by my creator. Thus, it is up to me to honor my covenant.
I was given this life of pain and glory for a reason: to share and to care. To dispel the "but you look fine" fallacy. To learn and to teach. To own my story in its entirety. As the chapters of my life are written with my pen and my voice, I will expose the invisible truth.
To my warriors and friends, I see you. Keep fighting. Keep sharing. Continue to push through the tears and the pain. As we highlight MS for awareness month, remember that you are not invisible. More importantly, together we are indivisible.
"Completely naked, yet fully clothed,
Exposing to the world the content of my soul.
I have found my way and also my voice,
Walking in my truth is my choice."
–From "Exposed," by Teresa Wright-Johnson
You are invited to follow my website.
***
Note: Multiple Sclerosis News Today is strictly a news and information website about the disease. It does not provide medical advice, diagnosis, or treatment. This content is not intended to be a substitute for professional medical advice, diagnosis, or treatment. Always seek the advice of your physician or other qualified health provider with any questions you may have regarding a medical condition. Never disregard professional medical advice or delay in seeking it because of something you have read on this website. The opinions expressed in this column are not those of Multiple Sclerosis News Today or its parent company, BioNews Services, and are intended to spark discussion about issues pertaining to multiple sclerosis.