The MS Alphabet: Cytokines, CSF, Corticosteroids and More 'C' Words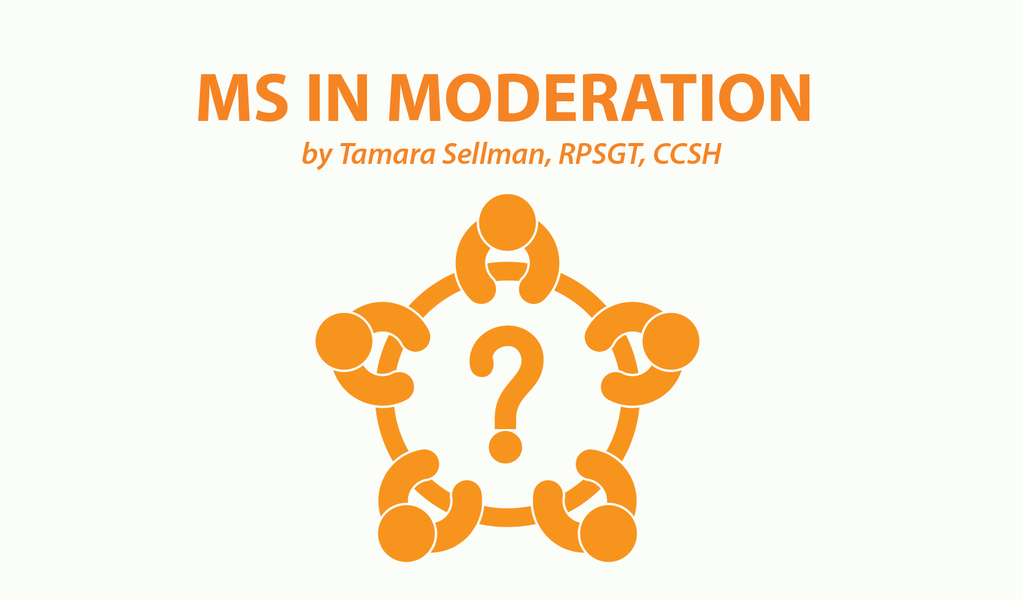 (Editor's note: Tamara Sellman continues her occasional series on the MS alphabet with this third of three parts on terms starting with the letter "C.")
When it comes to multiple sclerosis, mastering an understanding of the disease means you need to mind your Ps and Qs, dot your Is, cross your Ts, and recite your ABCs. There is so much to know about this complex disease. But the more you know as a patient, or caregiver, the more informed you will be in making critical healthcare decisions.
This week, I offer five more terms that start with the letter "C" that you might want to master. (You can read last week's C terms here or learn about previous "A" and "B" terms here.)
Symptoms of MS
Choking
This is part of the larger problem of dysphagia, or struggles with swallowing, which also include coughing. Choking occurs when trying to swallow food, liquids, or even one's own saliva. The contents of the throat can be at risk for inhalation (aspiration) into the windpipe (trachea), rather than continuation down the esophagus.
This is highly problematic because inhaled substances can cause breathing problems, pneumonia, or ulcer-like formations in the bronchial tissues. One can aspirate solids and liquids in "silent" fashion, completely unaware. However, those tiny amounts of foreign material in the lungs can become dangerous, even deadly, over time.
MS acronyms
CSF
Cerebrospinal Fluid. This is the clear liquid that floats around the brain and spinal cord. It provides a liquid cushion and shock absorber for these important tissues. CSF also transports vital nutrients and unique neurochemicals, specially filtered through the blood brain barrier (BBB), to aid in nervous system function. The CSF also washes away waste products.
It is inside the CSF that oligoclonal bands (referred to as "o bands") can be found, which help confirm an MS diagnosis. These markers are discovered by a lumbar puncture (or spinal tap). In this diagnostic test, a long hollow needle is inserted into the spine to extract CSF for examination. The presence of "o bands" indicates evidence of inflammation in the central nervous system (CNS) caused by diseases such as MS.
Common terms of MS
Chronic
Chronic refers to a disease course that persists for a long period of time, is constantly recurring, or currently thought of as incurable, but not terminal (life-threatening). A person with chronic illness can expect to have that illness for their lifetime. People with Type 1 diabetes are considered to have chronic illness, as are people with multiple sclerosis or other autoimmune diseases.
The opposite of chronic is acute, meaning the condition may be extreme, but it is usually temporary and treatable.
The biology of MS
Cytokine
Cytokines are proteins within our immune system cells that are released to communicate and interact with other kinds of cells. This may seem harmless enough, but in some cases, certain types of cytokines can become inflammatory aggressors.
When enough inflammatory cytokines collect in the central nervous system, they can create a "cytokine storm." The result can be damage to the coating of the nerve fibers in the brain and/or spine, or demyelination.
Not all cytokines are aggressors, however. Some regulate the immune system as anti-inflammatories. For this reason, all cytokines are considered modulators of the immune system.
In fact, two kinds of cytokines, interferon alpha and interferon beta, have been recreated as medications used to treat multiple sclerosis.
MS treatments
Corticosteroids
When people refer to getting steroids to treat their MS flareups, they are talking about corticosteroids. These powerful anti-inflammatory drugs have been used to treat acute, severe relapses of MS for decades.
The goal of using corticosteroids in MS is to reduce nerve damage, and control central nervous system inflammation. High doses are administered intravenously in emergent and extreme relapse situations, in which vision loss, inability to use the limbs, and significant balance problems are symptoms.
However, for mild relapses, neurologists may disagree on the use of corticosteroids for treatment. Milder relapses don't need treatment to run their course. Also, corticosteroids have well-known and problematic side effects, so they are generally used with caution.
Familiar types of corticosteroids include prednisone, methylprednisolone (Solu-Medrol is a widely referenced brand), and prednisolone.
Stay tuned for more columns about the MS alphabet.
***
Note: Multiple Sclerosis News Today is strictly a news and information website about the disease. It does not provide medical advice, diagnosis, or treatment. This content is not intended to be a substitute for professional medical advice, diagnosis, or treatment. Always seek the advice of your physician or other qualified health provider with any questions you may have regarding a medical condition. Never disregard professional medical advice or delay in seeking it because of something you have read on this website. The opinions expressed in this column are not those of Multiple Sclerosis News Today, or its parent company, BioNews Services, and are intended to spark discussion about issues pertaining to multiple sclerosis.