MS News That Caught My Eye This Week: Stem Cell Cautions, Myelin Mystery, Amprya Study and Zinbryta in the EU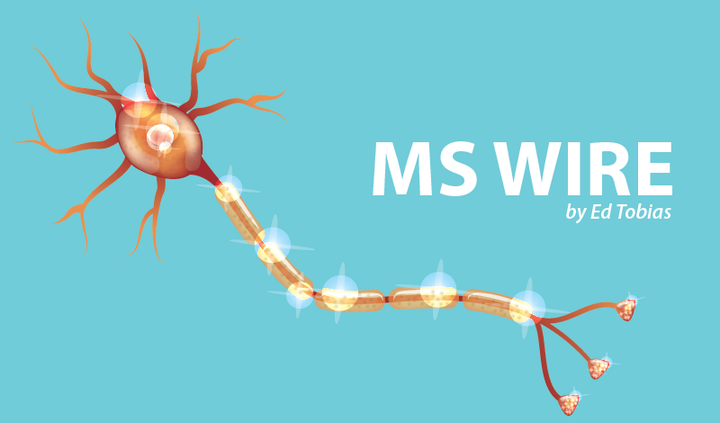 In case you missed them, here are some news stories that appeared in MS News Today that caught my eye over the past week.
I read a lot of comments on various social media sites from MS patients who have traveled outside the U.S. to be treated with stem cells. Some of these patients have reported excellent results and a reversal of symptoms. Others have died.
There's a new report out, written by 15 scientists from seven countries, that strongly warns against what they call "marketing of unproven stem cell-based interventions." If you're considering stem cell therapy, this story by Charles Moore is an important read.

Advertising for stem cell therapies not supported by clinical research — often made directly to patients and sometimes promoted as a "cure" for diseases like multiple sclerosis or Parkinson's — is a growing problem that needs to be addressed and regulated, a team of leading experts say, calling such "stem cell tourism" potentially unsafe.
Stem cell tourism is the unflattering name given to the practice of encouraging patients to travel outside their home country to undergo such treatment, typically performed at a private clinic.
****
As those of us with MS should know, it's the myelin — or the lack of it, that creates many of our problems. When myelin is destroyed the nerves they protect can't carry the messages they should be carrying. So, a report that points a finger at something that may be the cause of the problem is of high interest. Unfortunately, as Magdalena Kegel writes, the actual toxins that are doing this are still elusive.
B-cells of patients with relapsing-remitting multiple sclerosis (RRMS) secrete substances that are toxic to both neurons and neuron-protecting myelin-forming cells, causing both kinds to die, according to a study.
Despite analyses of numerous inflammatory and other factors believed to drive MS processes, researchers were unable to identify the molecules that are toxic, however.
The National MS Society and the Research Foundation of the MS Society of Canada funded the research, which the U.S. society highlighted in a news release. In the newest phase of the study, researchers will try to learn more about the processes underlying neuron and myelin-related cell deaths and identify the factors responsible.
****
I used Ampyra for a few years and I thought it helped my walking, increasing my speed and stability a bit. So, I'm not surprised that this study reports benefits that I'd expect would follow an improvement of MS systems. But, be aware that this study was paid for by Acorda Therapeutics, the manufacturer of Ampyra.

A recent study has found that continued use of Ampyra (dalfampridine extended-release, sold in the U.S. by Acorda Therapeutics) by patients with multiple sclerosis (MS) lowers both inpatient hospital visits and overall healthcare costs.
Specifically, the authors reported that persistent use of Ampyra was associated with a 3.3% probability of hospital admission compared to 6.4% in patients with non-persistent use.
Results from the study, titled "Inpatient Admissions and Costs Associated with Persistent Use of Dalfampridine Extended-Release in Multiple Sclerosis: A Claims Database Analysis," were published in the Journal of Managed Care and Specialty Pharmacy.
****
It was a little over a year ago that the DMD Zinbryta, a monthly MS injection, was approved for use by patients in the European Union. A few months earlier it was approved by the Food and Drug Administration for use in the U.S. But the FDA approval carried this warning: "Zinbryta should generally be used only in patients who have had an inadequate response to two or more MS drugs because Zinbryta has serious safety risks, including liver injury and immune conditions." Now, a similar restriction has been placed on it in the EU. Magdalena Kegel's story provides details.
The European Medicines Agency has restricted the use of Zinbryta (daclizumab) for relapsing multiple sclerosis after reports of patents experiencing severe liver damage and one dying of liver disease.
The temporary order restricts Zinbryta to European Union patients with a highly active disease who have failed to respond to other disease-modifying therapies, and patients with a rapidly evolving disease who cannot be treated with other disease-modifying drugs.
***
Note: Multiple Sclerosis News Today is strictly a news and information website about the disease. It does not provide medical advice, diagnosis, or treatment. This content is not intended to be a substitute for professional medical advice, diagnosis, or treatment. Always seek the advice of your physician or other qualified health provider with any questions you may have regarding a medical condition. Never disregard professional medical advice or delay in seeking it because of something you have read on this website. The opinions expressed in this column are not those of Multiple Sclerosis News Today, or its parent company, BioNews Services, and are intended to spark discussion about issues pertaining to multiple sclerosis.