Fighting in Court Over MS Generics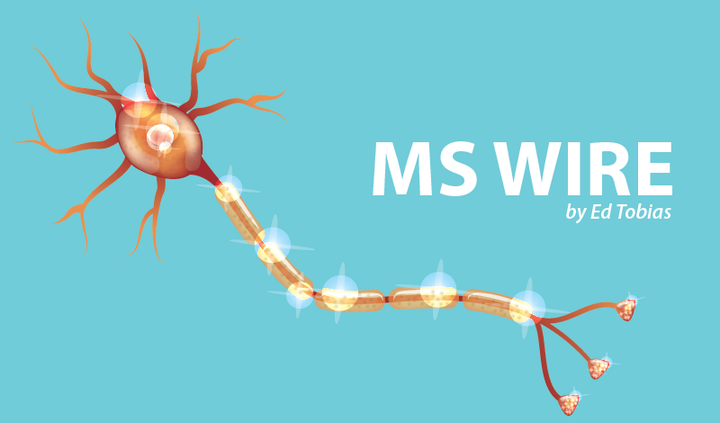 Biogen is a big pharmaceutical company that produces a half-dozen MS drugs. Among them are Tysabri, Avonex and Tecfidera. And Biogen is doing all it can to protect its turf, particularly when it comes to its best seller, Tecfidera.
Last month the company filed lawsuits against several pharmaceutical companies that are trying to develop generic versions of Tecfidera. According to an article in the Boston Business Journal, in the five days between June 26-30 Biogen filed 26 patent-infringement lawsuits in federal court against several competitors, including Mylan Pharmaceuticals and Sandoz.
The patents involved in the lawsuits expire over the next 10 years. In its suit against Sandoz, Biogen claims  it "will suffer substantial and irreparable harm for which there is no adequate remedy at law" if the court allows a generic version of Tecfidera to be marketed right now.
Tecfidera accounted for close to $4 billion in sales for Biogen last year. That's more than a third of the company's total drug sales. I wrote about the cost of Tecfidera back in January, noting that Biogen was hiking its price, and that of two other drugs, by about 8 percent. That increase followed other hikes in preceding months.
Other drug companies waging MS patent fights
Last March, a court invalidated three patents that had been protecting the MS drug Ampyra (dalfampridine), which is made by Acorda Therapeutics. At least two companies have indicated they're interested in making a generic version of that drug. Though it helped my walking, I had to stop using Ampyra a few years ago because its out-of-pocket cost was too much for my budget.
Generics could ease the MS cost burden
The high cost of MS drugs is only one of the cost burdens that rest on the shoulders of MS patients. Earlier this year I wrote about a study by the Institute for Clinical and Economic Review that acknowledged this problem:
"A diagnosis of MS poses many burdens, including economic hardships that are underappreciated (sic) in most economic analyses of MS. These include lost wages from missed work, the need to transition from full- to part-time work, the inability to continue working, and the high cost of medications and medical equipment."
Would the availability of generic drugs to treat multiple sclerosis help to relieve some of this burden? One would think so. I know that when a generic of Ampyra appears it will return to my medicine cabinet.
***
Note: Multiple Sclerosis News Today is strictly a news and information website about the disease. It does not provide medical advice, diagnosis, or treatment. This content is not intended to be a substitute for professional medical advice, diagnosis, or treatment. Always seek the advice of your physician or other qualified health provider with any questions you may have regarding a medical condition. Never disregard professional medical advice or delay in seeking it because of something you have read on this website. The opinions expressed in this column are not those of Multiple Sclerosis News Today, or its parent company, BioNews Services, and are intended to spark discussion about issues pertaining to multiple sclerosis.