Treat Others as You Wish to Be Treated: An Open Letter to Our Spouses and Partners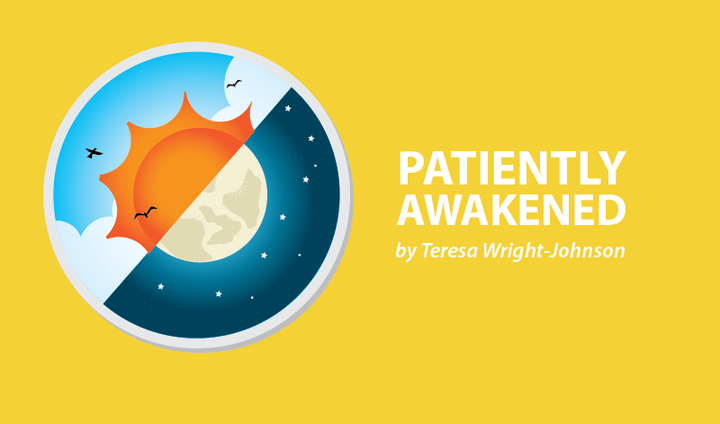 My journey in life has allowed me to connect with and meet people from all over the world. For this, I am blessed. I've met many diagnosed with MS and other chronic illnesses. All of our experiences are different and we have varying levels of support.
A little while ago, I had a conversation with a fellow MS warrior regarding marriage and I was able to discern that the person was going through a difficult time with illness and adversity. I have read other accounts and heard similar stories of the difficulties that MS and chronic illness may pose to a marriage. This exchange, and the other accounts that I have been told or have read about, led me to write this week's column.
This person described the spouse as critical, and saying verbal attacks and bitter diatribes were commonplace. I thought of other instances in which the supporting spouse's behavior was seen as abusive, isolating, and/or insensitive. Spouses referred to chronically ill partners as lazy, and even implied they were hypochondriacs. I am saddened each time I hear of or read about a situation such as this. I know how important support is, especially from the person with whom you share a life. I believe it's crucial to offer the level of support needed to assist a spouse in managing a life-altering disease.
It is important for spouses to be willing to learn about the disease, and be receptive and empathetic.. As someone who has always battled chronic illness, I know the physical changes disease brings to our bodies and the psychological aspect of illness can be devastating. Illness has a tumultuous effect on self-esteem at times.
During our conversation, I realized this person also was struggling with issues of self-esteem. I remember times that I, too, didn't recognize myself. In this person, I saw remnants of me throughout various times in my life. The difference is my supportive, loving spouse, and the person today who — as a result — loves and embraces herself.
I want to speak to the spouses and partners of those with MS and chronic illness about the essential role you play.
*
To our spouses and partners:
Whether I have met your loved ones in person or virtually, I can say without hesitation that they are brave, resilient and beautiful. Please know that your words and actions matter. Speak life, confidence and perseverance into your spouse whenever possible. Illness attempts to purloin so much from us, and at times we wonder if we will recover. Your positive reinforcement helps us fight. It reminds us that we are loved and valued.
Harsh words, in contrast, can compromise us emotionally. They can make us question who we are, and may prompt us to inquire if we want to stay around for more of this. Unkind words shatter us mentally and further strain our wellness. Stress worsens our conditions. Remember, you took a vow and/or made a commitment to love one another — in sickness and in health, for better or for worse. Be assured that I don't have the right or the desire to interfere in your marriage. I am too immersed in sustaining my own.
However, as a married woman with MS, it must be said that I often rely on the love, support and encouragement of my spouse to get through wearisome times. I rely on him to stand in the gap when I can't show up.
I challenge you to consider the alternative, asking yourself, "What if the shoe was on the other foot?" What if you were the person who was ill? Would you be satisfied with the support, affection and standard of care you give to your spouse if it were you needing help and support? We are not privy to the details of the future. There may come a time when your spouse has to care for you.
I acknowledge that as a supporting spouse, MS and chronic illness also may be difficult for you to manage. Everyone responds differently to illness. Please seek help if you must. There is a plethora of literature on MS and many support groups for spouses, partners and families of those with MS. Some information from the National Multiple Sclerosis Society may be useful and a good place to start.
Live well and treat your spouse the way you wish to be treated. Love can heal wounds that medicine cannot.
Sincerely,
Teresa
***
Note: Multiple Sclerosis News Today is strictly a news and information website about the disease. It does not provide medical advice, diagnosis, or treatment. This content is not intended to be a substitute for professional medical advice, diagnosis, or treatment. Always seek the advice of your physician or other qualified health provider with any questions you may have regarding a medical condition. Never disregard professional medical advice or delay in seeking it because of something you have read on this website. The opinions expressed in this column are not those of Multiple Sclerosis News Today, or its parent company, BioNews Services, and are intended to spark discussion about issues pertaining to multiple sclerosis.