4 Things I've Learned About Paying for MS Medications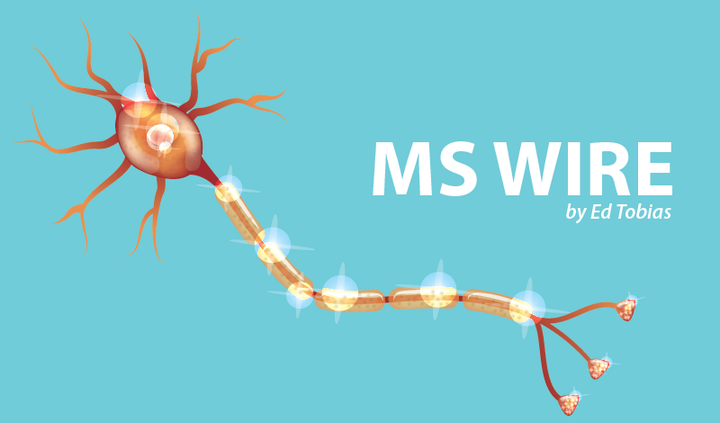 Are you having trouble paying for MS medications? If so, you're not alone. People change or lose their insurance, and plans change the medications they cover from year to year. Your neurologist may change your medication without realizing that moving you from an injection to an oral med may radically change your out-of-pocket cost if you're on Medicare.
Pharmaceutical companies have programs that can help cover or reduce those out-of-pocket costs but they have income limits. They're also not available to people on Medicare or Medicaid due to a federal anti-kickback law.
Some nonprofit foundations can provide financial help, but they don't always accept new applications and frequently don't have money available for MS patients. Even if you manage to snag a grant, you might wind up with that assistance rug being pulled out from under you.
Recently, a woman complained to the private Tecfidera And Multiple Sclerosis Support Group on Facebook that she received an unexpected copay bill from her pharmacy. She claims to have been informed that the grant she'd received had ended and that the foundation's well is now dry — no more money for MS grants.
Another potential problem also is brewing. A Wall Street Journal article last fall reported that the U.S. government is investigating whether patient assistance programs, even ones that only provide advice, are legal.
What I've learned about paying for medications
Talk with your neurologist about cost. Very few patients do this even though I suspect most doctors don't consider cost when deciding on an MS treatment. But just as you should consider efficacy and risk when considering a medication, your ability to afford it should be a part of the decision-making process as well. Also, your neurologist probably has patients who are receiving payment help and can share their experiences with you.
Contact the patient assistance programs at the MS pharmaceutical companies. The National Multiple Sclerosis Society has an excellent drug-by-drug list of these programs on its website. I recommend checking it early in your search for financial help.
Contacting those programs can be frustrating but worthwhile. My experience has been that some of the people who answer these calls, generally nurses, are knowledgeable and helpful. Others don't seem to want to bother to do more than read a script. I've had good luck with the assistance programs at Acorda and Sanofi Genzyme. The former provided me with direct copay help for Ampyra (dalfampridine), and the latter helped me find grant assistance for Aubagio (teriflunomide).
Contact a nonprofit assistance foundation. This can also be very frustrating. Fortunately, I was able to obtain assistance from a foundation with some great help from a nurse at Sanofi Genzyme's One to One program. I was on Medicare when I switched to Aubagio, so Genzyme's copay program wasn't allowed to help me. However, my One to One nurse, whom I had called about another matter, knew that a nonprofit foundation had just received new funding for MS patients. She called the foundation and then stayed with me on the phone for nearly an hour until we got through to a live person. The nurse then helped me make my case for assistance. I wound up receiving a grant of $6,000, which covered all of my Aubagio copays for a year.
Full disclosure: In 2017, I was paid by Sanofi Genzyme to participate in a one-day Lemtrada MS Digital Advisory Board meeting.
Keep calling. The foundations that distribute grants get their money from donations. They don't know when they'll receive new money to distribute and they won't take a waitlist. I was lucky to have been tipped off by the One to One nurse at the right time. Your best bet is to check the websites of various foundations each day to see if they're accepting new applications from MS patients. If they are, run — don't walk — to the phone and apply.
The National Multiple Sclerosis Association has created a list of these foundations:
Have you found good strategies to help pay for MS medications? Let others know in the comments below.
You're invited to follow my personal blog at www.themswire.com.
***
Note: Multiple Sclerosis News Today is strictly a news and information website about the disease. It does not provide medical advice, diagnosis, or treatment. This content is not intended to be a substitute for professional medical advice, diagnosis, or treatment. Always seek the advice of your physician or other qualified health provider with any questions you may have regarding a medical condition. Never disregard professional medical advice or delay in seeking it because of something you have read on this website. The opinions expressed in this column are not those of Multiple Sclerosis News Today or its parent company, BioNews Services, and are intended to spark discussion about issues pertaining to multiple sclerosis.