Mayzent Joins the MS Medication Arsenal, But I Have Questions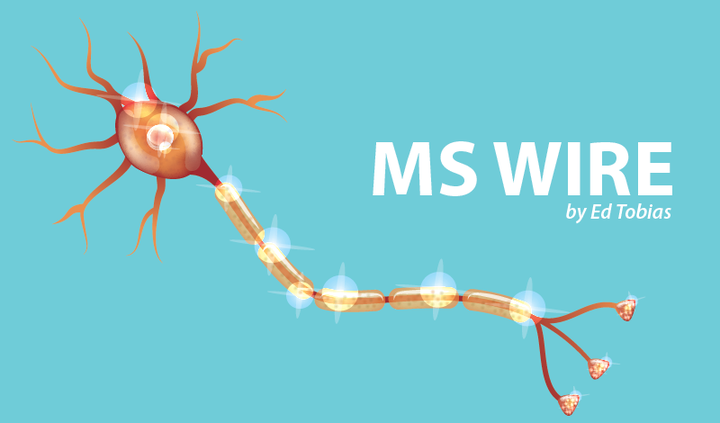 As you might have heard, a disease-modifying therapy (DMT) for patients with active secondary progressive multiple sclerosis (SPMS) was approved a few days ago. That's great news. A medication targeting SPMS is overdue, but it could be better.
The DMT is Mayzent (siponimod), a tablet that's taken once a day. The U.S. Food and Drug Administration (FDA) has cleared Mayzent for use by people diagnosed with clinically isolated syndrome (CIS) and relapsing-remitting MS (RRMS) as well as active SPMS. In other words, it can be prescribed at the earliest MS stage, CIS, and a patient can continue to use it once they receive a firm RRMS diagnosis. Then it can be maintained as RRMS transitions into active SPMS.
Benefits and side effects
According to a news release from pharmaceutical company Novartis, the Phase III clinical trial for Mayzent found that it significantly reduced the risk of three-month confirmed disability progression by 21 percent compared to patients who received a placebo. There was a 55 percent reduction in the annualized relapse rate.
Not surprisingly, like most DMTs, it has its share of side effects. Novartis lists the most common as headache, high blood pressure, and liver problems. Serious side effects include the possibility of a slow heart rate when starting the medication, macular edema, and infections. Infections are a concern because Mayzent reduces the number of white cells in the blood. Though the possible side effects sound scary, they appear to be fewer and less serious than some of those listed for some of the other DMTs.
But …
I'm delighted that another DMT is now available to those of us with MS. I'm particularly happy that the medication has been approved for active SPMS. But why not also approve it for nonactive MS? ("Active" means a patient is having relapses or new MRI activity. Nonactive means the MS is stabilized.) An FDA news release notes that the clinical trial results for nonactive MS patients "were not statistically significant." Is that a reason to exclude nonactive SPMS use from the Mayzent approval, probably also eliminating it from insurance approval for nonactive patients? Shouldn't a neurologist be able to prescribe it for nonactive patients if the doctor and patient both believe it will be beneficial?
What do you think?
Should nonactive SPMS have been included in the approval? Will you be speaking with your neurologist about the benefits and risks of Mayzent as a treatment for your MS? I'd like to know what you think.
You're invited to visit my personal blog at www.themswire.com.
***
Note: Multiple Sclerosis News Today is strictly a news and information website about the disease. It does not provide medical advice, diagnosis, or treatment. This content is not intended to be a substitute for professional medical advice, diagnosis, or treatment. Always seek the advice of your physician or other qualified health provider with any questions you may have regarding a medical condition. Never disregard professional medical advice or delay in seeking it because of something you have read on this website. The opinions expressed in this column are not those of Multiple Sclerosis News Today or its parent company, BioNews Services, and are intended to spark discussion about issues pertaining to multiple sclerosis.