Cancer Medication Shows Promise in Treating Dangerous Brain Infection PML, Small-scale Study Finds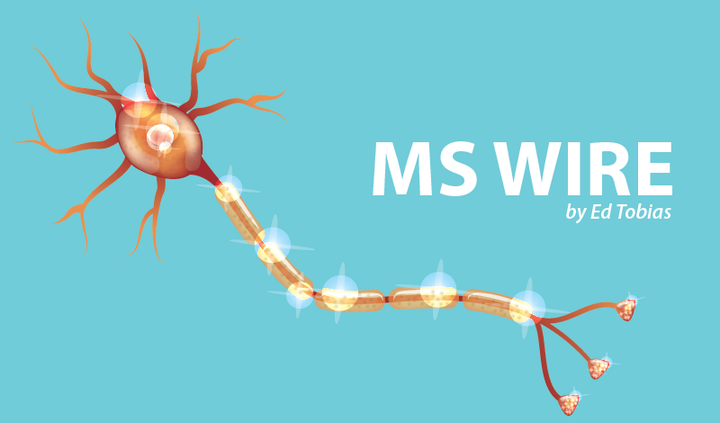 Progressive multifocal leukoencephalopathy, more commonly referred to as PML, is a brain infection that's frequently fatal. PML is particularly dangerous to people with MS, which is why I'm interested in a report about a medication that's showing promise as a PML treatment.
The concern for people with MS is that some of our disease-modifying therapies (DMTs) increase the risk of a PML infection because they suppress our immune system. The National Institutes of Health reports that anywhere from one-third to two-thirds of the population carry a common bug known as the John Cunningham virus (JCV). It usually lives harmlessly in the kidneys, but in a person with a compromised immune system, JCV can change to a form that infects cells in the brain.
Foremost among those immunosuppressive DMTs is Tysabri (natalizumab), although PML cases have also been reported in people being treated with Gilenya (fingolimod) and Tecfidera (dimethyl fumarate). Ocrevus (ocrelizumab) had one confirmed case in 2017, but it was not connected to this treatment; the patient had recently concluded three years of Tysabri use before receiving a first Ocrevus dose.
The National Organization for Rare Disorders reported that four years ago, more than 560 cases of Tysabri-associated PML had been reported in MS patients worldwide. That number is actually pretty small when considering the overall universe of people treated with these DMTs. But it's enough to scare some patients away from these medications when they're suggested by neurologists.
An observational clinical trial, sponsored by Tysabri manufacturer Biogen, began in 2007 and is studying patients with relapsing-remitting multiple sclerosis who are taking the medication. The study's primary goal is to assess the treatment's long-term safety and efficacy. Slated to run through 2028, the trial is still recruiting.
A possible medication to treat PML
Currently, no therapy is approved to treat PML, but a medication that's used to treat cancer —pembrolizumab — is reported to show promise in slowing or halting PML's progression. Eight MS patients, all of whom had signs of worsening PML, were treated with it in a study by the National Institute of Neurological Disorders and Stroke. In five of those patients, PML symptoms improved or stabilized, and brain MRIs showed that PML-related brain lesions were shrinking.
"This study importantly shows for the very first time that, in this unique patient population with a high mortality rate, patients can achieve remission of an otherwise fatal infection," senior study author Avindra Nath, MD, said. Co-author Irene Cortese, MD, added, "Previous attempts to treat PML have been disappointing, so we are very encouraged by these preliminary results."
Larger trials are needed
Researchers are working on ways to detect PML earlier, believing that early detection may provide an opportunity to halt the brain disease by quickly reactivating the immune system. But they're also looking into beginning larger trials to help them better understand the effect of pembrolizumab, or similar medicines, on PML.
I was treated with Tysabri for several years until the risk of PML became too great to continue. I wonder if having a medication available to treat a possible PML infection would have made any difference in the decision to change to another DMT.
You're invited to visit my personal blog at www.themswire.com.
***
Note: Multiple Sclerosis News Today is strictly a news and information website about the disease. It does not provide medical advice, diagnosis, or treatment. This content is not intended to be a substitute for professional medical advice, diagnosis, or treatment. Always seek the advice of your physician or other qualified health provider with any questions you may have regarding a medical condition. Never disregard professional medical advice or delay in seeking it because of something you have read on this website. The opinions expressed in this column are not those of Multiple Sclerosis News Today or its parent company, BioNews Services, and are intended to spark discussion about issues pertaining to multiple sclerosis.