Need to Know: What Is the JC Virus?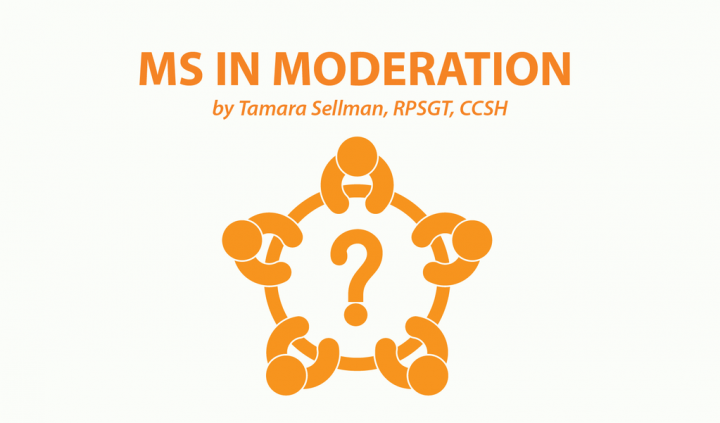 Editor's note: "Need to Know" is a series inspired by common forum questions and comments from readers. Have a comment or question about MS? Visit our forum. This week's question is inspired by the forum topic "Does PML worry you?" from April 18.
The world of multiple sclerosis (MS) research is riddled with acronyms that can muddy our understanding of risk factors, side effects, and other treatment concerns.
One such concern is the development of progressive multifocal leukoencephalopathy or PML. To understand your risks for developing PML, you first must know what the JC virus is.
JC virus: A short history
The John Cunningham (JC) virus is a typically harmless polyomavirus carried by most humans. The virus was named after the patient in whom it was first identified in 1971.

Exposure to the JC virus usually occurs during childhood, but can happen at any age. When active, the virus presents as a minor illness, but it can be asymptomatic and may lie dormant in the body.
However, for people with immune system concerns, the presence of JC virus is problematic; it can quietly reactivate at any time and could — in a "perfect storm" — lead to PML.
People with compromised immune systems include those with MS using specific disease-modifying therapies (DMTs). When the JC virus is reactivated, it can lead to PML, a rare, life-threatening brain infection.
Do you have the JC virus?
A blood test is the only way to identify the presence of the virus. When someone says that they're "JCV-positive," or "JCV+," they mean that they've had a blood test that was positive for anti-JCV antibodies.
Most people with MS are likely to have been tested for the JC virus early in their treatment. Knowing a patient's JCV status helps their MS specialists to determine treatment options.
However, those who aren't JCV-positive at diagnosis may need to be tested for it later when making changes to their medications.
What happens if you're JCV-positive
It's likely that you're a JCV carrier. Don't panic — this doesn't mean that you'll develop PML, nor does it indicate that you will be unable to treat your MS.
If you're JCV-positive, three kinds of DMTs increase your risk for developing PML: Tysabri (natalizumab), Gilenya (fingolimod), and Tecfidera (dimethyl fumarate).
If you're JCV-positive and not using any of these, there's no risk of developing PML. A rare exception was documented in a new Ocrevus (ocrelizumab) user who previously took Tysabri.
If you're both newly diagnosed and JCV-positive and haven't started using any DMTs, you'll likely start on a therapy that isn't linked to PML.
If you're currently using a DMT linked to PML and discover that you are JCV-positive, don't worry. This doesn't mean that you'll develop PML. The risk of contracting it is very low. Your MS doctors will likely order regular blood draws as a part of an observation protocol.
In the above case, they are looking for a side effect of DMT usage known as lymphocytopenia, or lymphopenia.
Lymphocytopenia is a condition of having abnormally low levels of white blood cells, or lymphocytes, in the bloodstream. Lymphocytes work to target and destroy viruses and other toxins. Without enough of these hardworking blood cells, the body may be unable to fight off infections.
While infections such as urinary tract infections or pneumonia can be dangerous for people with compromised immune systems, they're generally treatable, if caught early.
However, PML is considerably rarer, has a high fatality risk, and may develop rapidly. Effective treatment options are limited but include a cancer medication, pembrolizumab, which has shown promise in recent applications for treating PML in patients with MS. Research continues to search for markers and more effective treatments.
A diagnosis of lymphocytopenia in adults requires lymphocyte levels below 1,000 cells per microliter in a blood test.
Only after all of these factors come together: a JCV-positive determination, use of specific kinds of DMTs, and a diagnosis of lymphocytopenia, plus potential symptoms of PML — will a person with MS and their specialist need to assess their risks.
Do you know if you're JCV-positive? Has your status influenced your decisions regarding MS treatment? Post your replies in the comments below or at the original "Does PML worry you?" forum entry.
***
Note: Multiple Sclerosis News Today is strictly a news and information website about the disease. It does not provide medical advice, diagnosis, or treatment. This content is not intended to be a substitute for professional medical advice, diagnosis, or treatment. Always seek the advice of your physician or other qualified health provider with any questions you may have regarding a medical condition. Never disregard professional medical advice or delay in seeking it because of something you have read on this website. The opinions expressed in this column are not those of Multiple Sclerosis News Today or its parent company, BioNews Services, and are intended to spark discussion about issues pertaining to multiple sclerosis.