Some Neuros Make DMT Choice Harder than It Should Be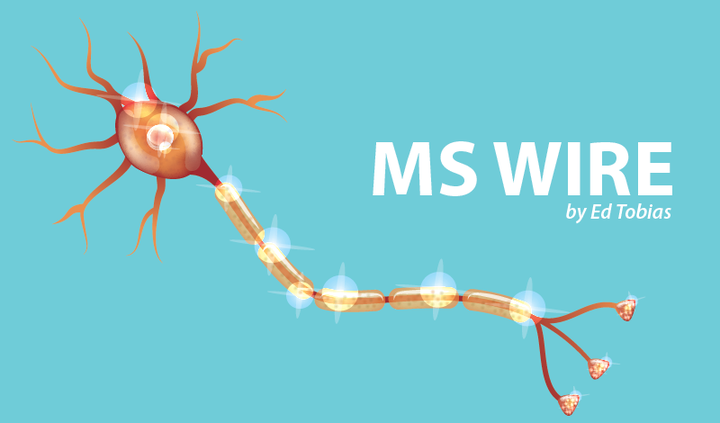 More than 15 disease-modifying therapies (DMTs) are available in most high-income countries to treat multiple sclerosis (MS). DMTs come in the form of injectables, infusions, and pills. Some are new, others have been around for more than 20 years. Some have a greater possibility of serious side effects than others. Some DMTs are highly effective at slowing or stopping disease progression; others, not so much.
It's a difficult choice to make. So, why are some neurologists making it harder? These doctors are handing their patients a medication "shopping list" and telling them to pick one. I see this topic discussed regularly in social media MS groups. Recently, a woman who needs to switch DMTs wrote that her neuro gave her a "handful of (medication) brochures" and told her to go home and decide which medication she wanted. Really?
DMT selection shouldn't be do-it-yourself
I've been using DMTs for more than 20 years. I've been on Avonex (interferon beta-1a), Tysabri (natalizumab), Aubagio (teriflunomide), and Lemtrada (alemtuzumab). I always had the final say on which med I wanted to use, but I never had to make that decision alone without guidance from my neuro.
That's the way a doctor-patient relationship should work. While the final DMT decision should always rest with the patient, your neurologist has the responsibility to use his or her knowledge of the meds and of you to guide you in your choice. Some factors that you both need to consider are:
Is the disease progressing quickly or slowly?
Your lifestyle: Do you work full time? Do you have a good support system and reliable transportation?
If an injectable DMT is in the mix, can you handle injecting yourself monthly, three times a week, or every day?
How much possible risk are you willing to accept in exchange for the potential of a better result?
An additional and criticial consideration is whether you can afford the treatment. My impression is that cost is rarely thought of or talked about before most physicians prescribe a medication. I see nothing wrong with asking your doctor how much you can expect to pay out-of-pocket. (Or, for the doctor's office to ask this of your insurance company).
If you feel your neurologist doesn't know all of these things about you I suggest that you be proactive and fill in any blanks.
The final choice is yours
With all of that knowledge, you can probably narrow down the most appropriate DMT candidates for you to three or four. Then it's time for your neuro to clearly explain why those are the best choices and to review the pros and cons of each. Then, and only then, it's time for you to make the final choice. And your decision might be not to use any medication. That wouldn't be my choice, but it might be yours. After all, you're the one who'll be living with whatever choice you make.
What has been your experience? Was your neurologist helpful when selecting a DMT or were you given "a handful of brochures" and told to do-it-yourself? How did you choose?
You're invited to visit my personal blog at www.themswire.com.
***
Note: Multiple Sclerosis News Today is strictly a news and information website about the disease. It does not provide medical advice, diagnosis, or treatment. This content is not intended to be a substitute for professional medical advice, diagnosis, or treatment. Always seek the advice of your physician or other qualified health provider with any questions you may have regarding a medical condition. Never disregard professional medical advice or delay in seeking it because of something you have read on this website. The opinions expressed in this column are not those of Multiple Sclerosis News Today or its parent company, BioNews Services, and are intended to spark discussion about issues pertaining to multiple sclerosis.