MS News that Caught My Eye Last Week: Gadolinium Study, Breath Test for MS Diagnosis, CBD Treatment Trial, Potential Remyelination Therapy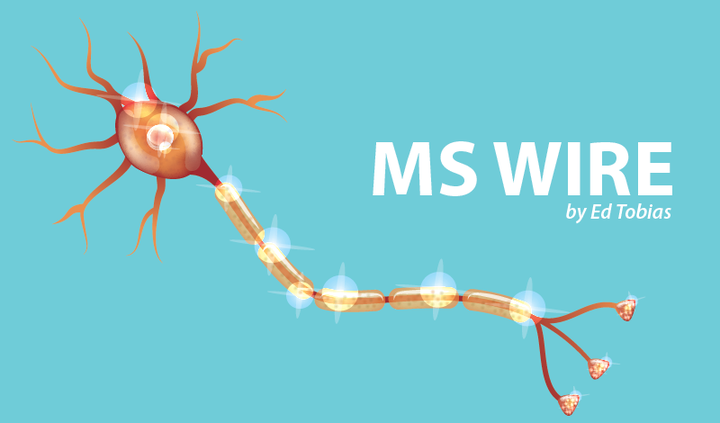 Here's some new information about gadodiamide, a contrast dye that is injected during some MRIs. The study confirms that gadolinium, the substance on which gadodiamide is based, builds up in the brain, but the study doesn't associate that buildup with worsening multiple sclerosis (MS). Missing from this study is whether this buildup affects overall brain health. I think knowing that impact, if there is one, is more important than knowing whether gadolinium affects MS.
The use of gadodiamide, a gadolinium-based contrast agent (GBCA) often used to help clinicians visualize brain structures in magnetic resonance imaging (MRI) scans, leads to the accumulation of gadolinium in certain regions of multiple sclerosis (MS) patients' brains early in the course of the disease, a study has found.
However, the relationship with disease severity remains unclear.
Those findings, in the study "Cumulative gadodiamide administration leads to brain gadolinium deposition in early MS," were published recently in Neurology, the medical journal of the American Academy of Neurology (AAN).
Click here to read the full story.
***
Is it possible that someday breathing into a tube might determine whether or not you have multiple sclerosis, how quickly the disease is progressing, or the efficacy of an MS medication? That idea might sound far-fetched, but it wasn't that long ago that the idea of wearing a telephone on your wrist was only possible in comic books.
Scientists at the University of Huddersfield, U.K., are trying to develop a breath test to detect volatile molecules exhaled only by people with multiple sclerosis (MS). Doing so might offer a non-invasive and simple way to diagnose the disease.
The research team now plans to undertake a large study involving people with MS to confirm if the breathing test can be a suitable diagnostic tool.
Click here to read the full story.
***
I usually don't pay much attention to mouse studies. But this one involves cannabidiol and myelin repair, two subjects of significant interest to people with MS. Also, a clinical trial is planned to begin by the end of this year. So, I'm paying attention to this one.
EHP-101, a cannabidiol-based experimental therapy for multiple sclerosis, was able to recover myelin in damaged nerve fibers and lessen neuroinflammation in a mouse model of MS, data show.
Emerald Health Therapeutics, the manufacturer of EHP-101, also announced plans to open Phase 2 clinical trials in patients by the close of this year.
Click here to read the full story.
***
Here's another possibility for repairing damaged myelin. Keep in mind, though, that these researchers are still at least six months away from a Phase 1 clinical trial. 
NervGen wants to advance the development of NVG-291, its lead investigational therapy for spinal cord damage, as a potential remyelination treatment for multiple sclerosis (MS), the company announced.
Following preclinical data showing that NVG-291 promotes myelin repair and regeneration of damaged nerves in animal models of spinal cord injury and MS, the compound has attracted pharma's attention as a potential therapy for these and other neurodegenerative conditions.
Click here to read the full story.
***
Note: Multiple Sclerosis News Today is strictly a news and information website about the disease. It does not provide medical advice, diagnosis, or treatment. This content is not intended to be a substitute for professional medical advice, diagnosis, or treatment. Always seek the advice of your physician or other qualified health provider with any questions you may have regarding a medical condition. Never disregard professional medical advice or delay in seeking it because of something you have read on this website. The opinions expressed in this column are not those of Multiple Sclerosis News Today or its parent company, BioNews Services, and are intended to spark discussion about issues pertaining to multiple sclerosis.