MS News that Caught My Eye Last Week: Solution for Lemtrada Complications, CBD Infusions, Vaccines and MS, Music and Exercise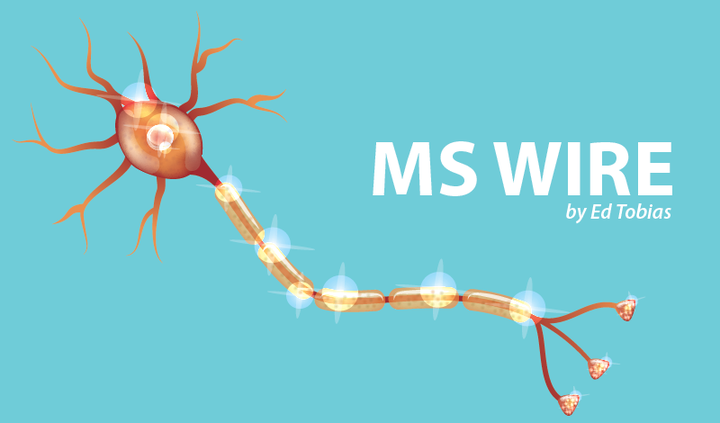 One of the concerns about the disease-modifying therapy (DMT) Lemtrada (alemtuzumab) is that it may raise the patient's risk of developing a secondary autoimmune disease within seven years post-treatment. This small study suggests that the abnormal proliferation of B-cells in some patients caused by Lemtrada treatment might be resolved with the DMTs Ocrevus (ocrelizumab) or rituximab.
Relapsing-remitting multiple sclerosis (RRMS) patients treated with Lemtrada (alemtuzumab) may develop additional (secondary) autoimmune reactions.
Anti-CD20 therapies, including rituximab or Ocrevus (ocrelizumab), are a potential treatment for Lemtrada-associated autoimmune complications in patients who fail to respond to other conventional immunotherapies, according to a case report about two women in Australia.
Click here to read the full story.
***
This news isn't specific to multiple sclerosis, because currently in the U.S., the only illnesses for which cannabidiol (CBD) oil is an approved treatment are two rare forms of epilepsy in children. However, this study is worth noting because many people with MS are either using or thinking about using CBD oil to treat their symptoms. The researchers believe that CBD treatment can be more effective and affordable if it's infused rather than taken by mouth.

Valeritas Holdings' proprietary h-Patch device can be used to administer cannabidiol by an under-the-skin (subcutaneous) infusion, prolonging the time the medication remains in circulation in the body and maximizing its therapeutic effects, a preclinical study has found.
Cannabidiol (CBD) is a cannabis-derived, purified liquid formulation that has strong anti-seizure, and anxiolytic, or anxiety-reducing properties.
Click here to read the full story.
***
This is important information for people who are reluctant to receive vaccinations. This study looked at people who received the measles, mumps, and rubella vaccine and vaccines for chickenpox, HPV, hepatitis, flu, and several other illnesses. It found no evidence that the vaccines increased the risk of developing MS, but instead, the results "consistently suggest that vaccination is associated with a lower likelihood of being diagnosed with MS within the next 5 years." 
Vaccines are not a risk factor for multiple sclerosis (MS), a large data analysis spanning more than 12,250 MS patients in Germany shows.
Fewer vaccinations were given to people who — five years later — would be diagnosed with MS, compared to those who would be diagnosed with other autoimmune disorders or not develop any such disease, it found. Whether vaccines could be protective against MS onset is yet to be determined.
Click here to read the full story.
***
I often listen to music while I'm exercising. Don't you? This study reports that people with MS walk faster and longer if they have music in their ears. I know that I do. And I don't think that this result would be any different for someone who doesn't have MS.

People listening to music during an extended walk tend to sync their steps to its beat — and for those with multiple sclerosis (MS), such synchronization helps to overcome mental fatigue and improve motivation, a study found.
"Continuous 12 min walking to music, metronomes and in silence: Auditory-motor coupling and its effects on perceived fatigue, motivation and gait in persons with multiple sclerosis" was published in the journal Multiple Sclerosis and Related Disorders.
Click here to read the full story.
***
Note: Multiple Sclerosis News Today is strictly a news and information website about the disease. It does not provide medical advice, diagnosis, or treatment. This content is not intended to be a substitute for professional medical advice, diagnosis, or treatment. Always seek the advice of your physician or other qualified health provider with any questions you may have regarding a medical condition. Never disregard professional medical advice or delay in seeking it because of something you have read on this website. The opinions expressed in this column are not those of Multiple Sclerosis News Today or its parent company, BioNews Services, and are intended to spark discussion about issues pertaining to multiple sclerosis.