Myeliviz Brings Hope for Faster MS Diagnosis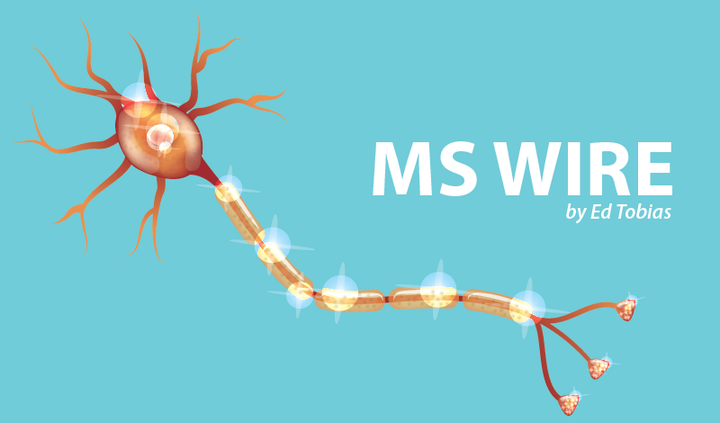 Myeliviz is the name of a new compound approved for a clinical trial in the U.S. that has the potential to make the process of diagnosing multiple sclerosis faster and tracking the disease progression easier. It does this by providing doctors with a better picture of damaged myelin — the cause of many of our MS symptoms.
The procedure is similar to an MRI with contrast. Myeliviz is a radiotracer, a chemical compound containing a small amount of radioactive material. It's injected intravenously, penetrates the blood-brain barrier, and seeks out the myelin, lighting it up. Positron emission tomography, commonly referred to as a PET scan, is used to view the myelin. Areas that fail to light up, or "dark spots," indicate areas of myelin damage.
Earlier diagnosis, better tracking
MS can damage the central nervous system before any symptoms are noticed. But the researchers at Case Western Reserve University who developed Myeliviz hope that by using this procedure, doctors will be able to see that damage before symptoms appear. With an earlier MS diagnosis, treatment could begin sooner. Use of the imaging agent would also allow better tracking of disease progression.
"Myelin has never been directly imaged before," says Yanming Wang, a co-inventor of Myeliviz and professor of radiology at the Case Western Reserve School of Medicine. "Our technique is the first to do so, and we are hopeful that this will provide earlier and more accurate diagnosis of MS."
Will it replace the MRI?
The Case Western University researchers say they hope using Myeliviz during a PET scan may be able to supplement, or even replace, an MRI because MRIs can only view myelin indirectly. "This research offers a promising new approach to directly and specifically assess myelin in the brain and spinal cord," says Dr. Robert Fox, vice chair for research in Cleveland Clinic's Neurological Institute, where the clinical trial will be held. "We expect that it will enable clinicians to more unambiguously diagnose MS and monitor disease progression and repair processes."
Will patients be OK with this?
There's been some concern over the past few years about the use of contrast material during MRIs. People have worried, following a U.S. Food and Drug Administration advisory, that a small amount of the contrast agent gadolinium may collect in the brain following numerous MRI scans. I wonder whether there might be a similar concern about a procedure that involves a radiotracer as a diagnostic tool. I would hope not. PET scans and radiotracers have been used for many years. But in this era when people refuse to receive measles vaccines, I have to wonder.
What do you think?
You're invited to visit my personal blog, the www.mswire.com.  
***
Note: Multiple Sclerosis News Today is strictly a news and information website about the disease. It does not provide medical advice, diagnosis, or treatment. This content is not intended to be a substitute for professional medical advice, diagnosis, or treatment. Always seek the advice of your physician or other qualified health provider with any questions you may have regarding a medical condition. Never disregard professional medical advice or delay in seeking it because of something you have read on this website. The opinions expressed in this column are not those of Multiple Sclerosis News Today or its parent company, BioNews Services, and are intended to spark discussion about issues pertaining to multiple sclerosis.