MS News That Caught My Eye Last Week: Gilenya and COVID-19, Depression, Switching from Tysabri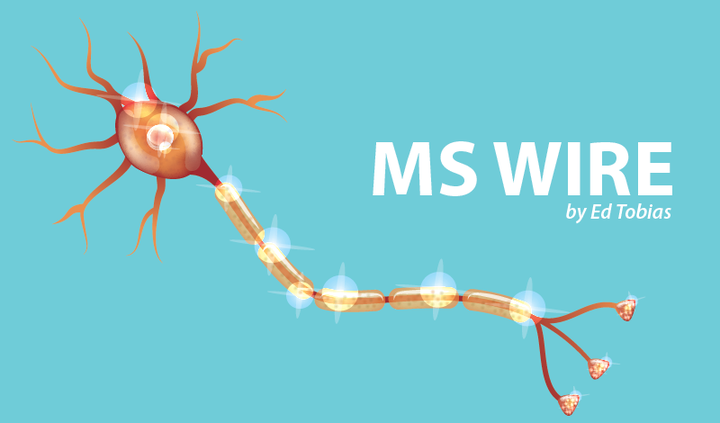 This story caught my eye, but not because of the possibility that Gilenya may help someone recover from COVID-19. It caught my eye because this information may give false hope to some people.
Some doctors think that at a certain stage, the coronavirus attacks the lungs the way that MS, with the body's overactive immune system, attacks the central nervous system. Perhaps some disease-modifying therapies will help treat COVID-19. But you need to read past this headline to learn that this report is based on the case of just one woman in Germany who had been treated with Gilenya for several years before she became sick. We should emphasize "may" in the headline, because Gilenya may help, but it also may not.
Gilenya (fingolimod), which works to modulate immune system activity in multiple sclerosis (MS), may benefit people with severe respiratory disease associated with COVID-19, a case report highlights.
The study, "Severe COVID-19 infection in a patient with multiple sclerosis treated with fingolimod," was published in the journal Multiple Sclerosis and Related Disorders.
Click here to read the full story.
***
Here's a piece of research that leaves me scratching my head. The patients in this study were compared with healthy people. Well, duh. I'd expect that depression was more common in the people with MS. Wouldn't you? People with any other chronic disease also are probably pretty depressed after a diagnosis. I think it would have been better to compare people with MS to people with a similar illness, wouldn't you agree?
A likelihood of depression is two to three times higher in multiple sclerosis (MS) patients in the U.S. and U.K. than in similar groups of people in these countries without the disease, a study reported.
This risk was also "most evident in the first five years after MS diagnosis" among people identified via databases in both countries, the researchers wrote.
Click here to read the full story.
***
I was treated with Tysabri for several years, so this study hits home. And it's yet another study in which a reader needs to dig deep in order to get the complete story. In this case, the researchers have found an increase in the relapse risk for those switching from Tysabri to another DMT. That risk was highest if the period between finishing Tysabri and starting a new DMT (called the washout period) was more than three months. But the study also reports that a washout period of less than a month may reduce the risk.

After seven years on Tysabri, I switched to Aubagio (teriflunomide), with a washout of about a month. I had no increase in my relapses.
One more thing to note here: This study was supported by Biogen, the compay that markets Tysabri. Five of its 10 authors are, or were, Biogen employees. So, make sure to read beyond the headline.

The risk of a relapse is two to three times higher in relapsing-remitting multiple sclerosis (RRMS) patients who switch from Tysabri (natalizumab) to an oral or other injectable disease-modifying therapy after two or more years of its use, than it is in those who stay with Tysabri, a large observational study found.
A return of disease activity was not found to exceed pretreatment levels in the patient group analyzed, the researchers noted.
Click here to read the full story.
***
 Note: Multiple Sclerosis News Today is strictly a news and information website about the disease. It does not provide medical advice, diagnosis, or treatment. This content is not intended to be a substitute for professional medical advice, diagnosis, or treatment. Always seek the advice of your physician or other qualified health provider with any questions you may have regarding a medical condition. Never disregard professional medical advice or delay in seeking it because of something you have read on this website. The opinions expressed in this column are not those of Multiple Sclerosis News Today or its parent company, BioNews Services, and are intended to spark discussion about issues pertaining to multiple sclerosis.