MS News That Caught My Eye Last Week: Mayzent in the UK, Aubagio and Other DMTs, Unemployment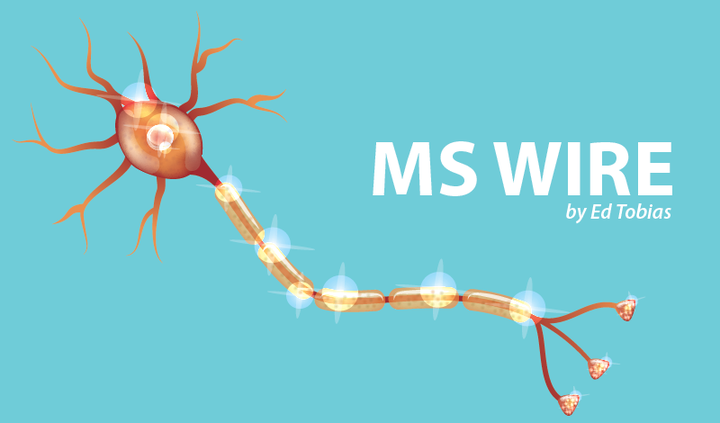 This is great news for people with MS in England and Wales. Mayzent (siponimod) is a needed weapon in the MS battle. It is approved for use in active cases of secondary progressive MS (SPMS), while most other disease-modifying therapies (DMTs) aren't. The U.S. Food and Drug Administration approved this DMT over a year and a half ago, but the treatment was slow to gain the necessary recommendation from the National Institute for Health and Care Excellence for use in the National Health Service.
As "Professor G" wrote in the Multiple Sclerosis Research Blog, "At last, we have a treatment that can modify the progressive pathology that underpins secondary progressive MS with active disease. The 'Forgotten Many' is how people with secondary progressive multiple sclerosis have described themselves; but not anymore."
By the way, Mayzent also was approved a few days ago for people with active SPMS in Scotland.
Mayzent (c) has become the first oral medication to be approved for people with active secondary progressive multiple sclerosis (SPMS) in England and Wales.
Following this decision by England's National Institute for Health and Care Excellence (NICE) — which reversed its opinion announced in June — the National Health Service (NHS) will have two months in Wales and three months in England to prepare for providing the medication.
Click here to read the full story.
***
If you've wondered whether using another disease-modifying therapy would have an impact if you later switched to Aubagio, wonder no longer. Apparently, it does not. Note, however, that the trials reviewed for this study were paid for by Sanofi, which markets Aubagio, and most of the authors have received money from Sanofi or its subsidiary, Genzyme, at one time or another.

Prior treatment with disease-modifying therapies (DMTs) does not affect the long-term benefits of Aubagio (teriflunomide) in treating relapsing forms of multiple sclerosis (MS), according to a review study.
The study, "Prior treatment status: impact on the efficacy and safety of teriflunomide in multiple sclerosis," was published in the journal BMC Neurology.
Click here to read the full story.
***
This study lists several things as primary factors for putting people with MS at a high risk of being out of work. But I'll list another: employers who don't want a person with a chronic disease working for them. My "MS Wire" column last Friday was about that.
Factors related to disease and personality, as well as specific health-related behaviors, are among the main determinants that can put people with multiple sclerosis (MS) at risk of unemployment, a study suggests.
In particular, MS disease course, fatigue, self-efficacy (belief in one's own abilities to cope, in this case, with their disease), and diet/exercise were found to affect the risk of unemployment in MS.
Click here to read the full story.
***
 Note: Multiple Sclerosis News Today is strictly a news and information website about the disease. It does not provide medical advice, diagnosis, or treatment. This content is not intended to be a substitute for professional medical advice, diagnosis, or treatment. Always seek the advice of your physician or other qualified health provider with any questions you may have regarding a medical condition. Never disregard professional medical advice or delay in seeking it because of something you have read on this website. The opinions expressed in this column are not those of Multiple Sclerosis News Today or its parent company, BioNews, and are intended to spark discussion about issues pertaining to multiple sclerosis.