MS Patient's Pick of the Week's News: BFitLifestyles, Cannabis, ARNet, Bioness and More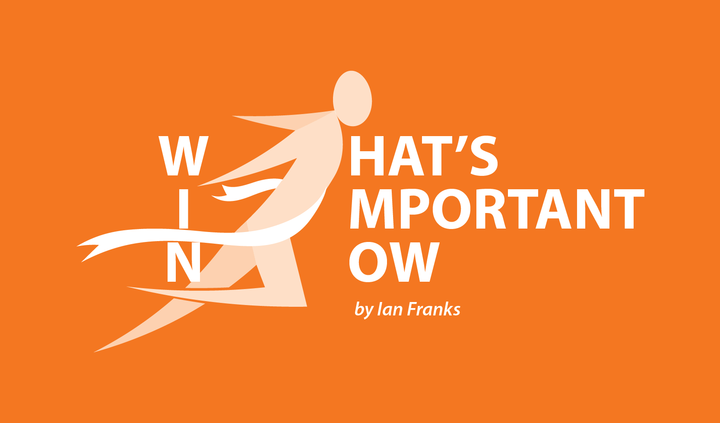 Here`s my Pick of the Week's News as published by Multiple Sclerosis News Today.
Looking after what you eat and exercising according to your abilities apparently can help alleviate symptoms of many chronic illnesses including MS. I certainly have found it has been beneficial to me.
Dolly Stokes, a fitness trainer and multiple sclerosis patient, and her husband Jeff, have launched a website for their fitness and wellness company, BFitLifestyles, providing information on how to live an active and healthy life.
The Stokes, owners of three fitness-related companies in Fairhope, Ala., plan to share their health and nutrition tips, exercises, and advice on stress and time management.
Dolly Stokes, 53, was diagnosed with MS when she was 47. She has been a fitness trainer for 30 years now. Her neurologists attribute her high-functioning level to her involvement in fitness and mind-body activities, including yoga and Pilates.
Jeff Stokes, 69, has been dedicated to wellness and fitness since he was a member of the Mobile, Ala., police force's S.W.A.T. team, and has long practiced weight-lifting, mountain-biking and water sports.
"Jeff and I are very passionate about our health and fitness. We want to share our secrets so others can also experience the same lifelong health and fitness that we have," she said.
According to the National Multiple Sclerosis Society, besides "being essential to general health and well-being, exercise is helpful in managing many MS symptoms." Exercise has also been shown to help improve cognitive function and well-being.
For years cannabis, or marijuana, has been a popular recreational drug that has been illegal in many countries. Then it became an illegal drug with some medical benefits. Now it is increasingly becoming a legal medicinal treatment. I have never used cannabis, or any recreational drug for that matter, but I would consider medical cannabis seriously if it was offered to me as a therapy option.
Researchers are testing mice to see if cannabinoid oil products — a common medical marijuana treatment — could help alleviate neuropathic pain that often afflicts patients with multiple sclerosis.
The preclinical study, "Identifying the molecular mechanisms involved in supressing multiple sclerosis induced neuropathic pain following cannabinoid treatment in an animal model of multiple sclerosis (MS)," is being conducted by CanniMed Therapeutics and researchers at Canada's University of Manitoba. Results may help to support clinical testing of cannabinoid oil products in MS patients with chronic pain.
Researchers, operating with an $80,000 CDN (about $61,000) grant from CanniMed, will use a mouse model of MS-associated neuropathic pain to test the analgesic effect of two CanniMed oil products. One is CanniMed 10:10, which has an equal concentration of THC (tetrahydrocannabinol) and CBD (cannabidiol); the other is CanniMed 1:20, which contains only CBD.
The study aims to determine if the drugs improve neuropathic pain, and to uncover the molecular mechanisms they use.
"This research endeavor will be the first pre-clinical scientific validation to identifying the direct molecular mechanisms of action of herbal medical cannabis oils and their direct potential impact on neuropathic pain for MS patients," team leader Michael Namaka, PhD, said in a press release.
Maybe it's just me, but I am of two minds about this development. I am pleased about any scheme that can bring researchers together with potential recruits for clinical trials. But with any organization that collects confidential data, keeping it private can be a cause of concern.
The world's first registry for patients with multiple sclerosis and other autoimmune diseases (ADs) has gone online, to honor National Autoimmune Disease Awareness Month in March.
The Autoimmune Research Network (ARNet) is a creation of the Michigan-based American Autoimmune Related Diseases Association (AARDA), which is collaborating with the National Coalition of Autoimmune Patient Groups (NCAPG) and other organizations.
ARNet is the result of two years of testing, and aims to boost research by creating a comprehensive, central database of anonymous patient information that scientists can use to enlist patients in clinical studies.
The platform works by allowing patients who have been diagnosed with one or more autoimmune diseases to register online at AARDA's website, or at websites of participating NCAPG groups.
All information shared is anonymous, and the database allows researchers to do queries on several data sources at once without patients being identified.
"With this 'big data' project, AARDA's hope is to drive much-needed clinical research into the numerous and wide-ranging ADs," Virginia T. Ladd, AARDA's founder and executive director, said in a press release.
Now this is something of which I have personal experience, but not with this brand. I have drop foot and was offered a trial of electrical stimulation equipment but it was not for me. Even with the strength of the stimulation reduced, I could not take the discomfort.
The U.S. Food and Drug Administration (FDA) has authorized the use of Bioness' L300 Go System electrical-stimulation rehabilitation device for multiple sclerosis patients and others with walking impairment.
It is the first electrical stimulation device to offer 3D motion detection of gait and muscle activation, the company says.
The L300 Go System is built upon Bioness' NESS L300 Foot Drop System and NESS L300 Plus System. It helps children and adults with foot drop, or difficulty lifting the front part of the foot. The Go System also helps adults flex and extend knee muscles.
A pioneering electrical stimulation delivery system is a key feature of the Go System. It uses data from a three-axis gyroscope and accelerometer to generate 3D motion detection of gait events and muscle activation.
The Go System allows lateral and medial stimulation to be adjusted independently with a single electrode, saving time and making therapy sessions easier. Lateral stimulation occurs away from the center of the body, and medial stimulation toward the middle.
A new mobile app, called myBioness, allows home users to monitor their activity, establish personal goals and review their progress.
Sales of the L300 Go System will begin in the spring of this year. Initially, only at medical facilities, with home availability targeted for late 2017.
"Clinicians are turning to technologies that speed up rehabilitation timelines and provide a personalized recovery plan," Todd Cushman, president and chief executive officer of Bioness, said in a press release.
This is another development that has more than a passing interest for me. And that is because I have the form of progressive MS, for which this drug may become a therapy.
Gilenya (fingolimod), a multiple sclerosis drug developed to target the immune system and control inflammation, can also reduce the negative action of astrocytes, further controlling inflammation, says a new study.
The article, "Sphingosine 1-Phosphate Receptor Modulation Suppresses Pathogenic Astrocyte Activation and Chronic Progressive CNS Inflammation," appeared in the journal PNAS.  It brings new insight into the pathology of MS and may help in the design of novel anti-inflammatory therapies to treat the disease.
Astrocytes are brain cells that are believed to help trigger secondary progressive multiple sclerosis (SPMS) and only a few existing therapies can target this form of the disease.
"One of the most important unmet clinical needs in MS is to design therapeutic approaches for the progressive phase of the disease," Francisco Quintana, PhD, the study's lead author and a researcher in the Ann Romney Center for Neurologic Diseases at Boston's Brigham and Women's Hospital, said in a news release.
Using a mouse model of SPMS and mouse and human astrocytes, researchers observed that Gilenya blocks the activity of a group of proteins, thereby suppressing inflammatory processes and neuronal death mediated by astrocytes, microglia, and other immune system cells.
Although Gilenya's neuroprotective effect was not as strong as that reported for other drugs, the team believes its results indicate that this drug may at least improve certain aspects of SPMS.
Novartis, the maker of Gilenya, is currently carrying out a Phase 3 clinical trial (NCT01665144) that is investigating the effectiveness and safety of siponimod (BAF-312)  in SPMS patients. The treatment is an experimental immune system-modulating therapy designed to be a more selective sphingosine 1-phosphate receptor modulator than Gilenya, and is reported to be showing promising results so far. The study involves more than 1,600 patients in 31 countries, and is expected to conclude in late 2020.
***
[You are invited to visit my personal MS, Health & Disability website at 50shadesofsun.com].
Note: Multiple Sclerosis News Today is strictly a news and information website about the disease. It does not provide medical advice, diagnosis, or treatment. This content is not intended to be a substitute for professional medical advice, diagnosis, or treatment. Always seek the advice of your physician or other qualified health provider with any questions you may have regarding a medical condition. Never disregard professional medical advice or delay in seeking it because of something you have read on this website. The opinions expressed in this column are not those of Multiple Sclerosis News Today, or its parent company, BioNews Services, and are intended to spark discussion about issues pertaining to multiple sclerosis.