#ACTRIMS2017 – MS Patient's Pick of the Week's News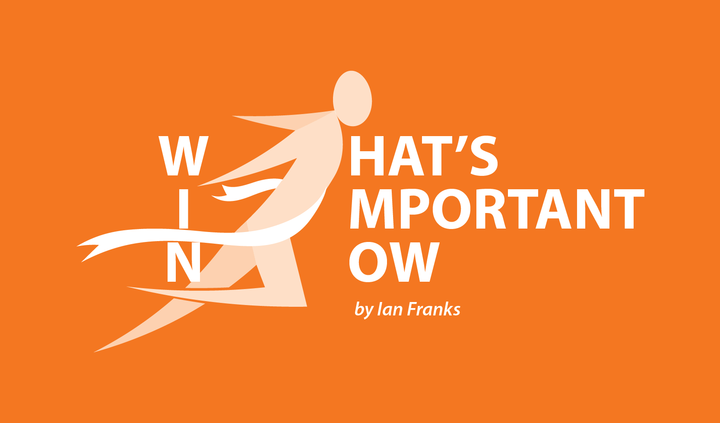 The ACTRIMS 2017 Forum is the source of my Pick of the Week's News as published in Multiple Sclerosis News Today.
This evidence goes some way toward justifying my view, previously published, about connections between viruses and MS. In particular, I am pleased to see EBV highlighted as this is also involved in glandular fever.
Multiple sclerosis is thought to be caused by various factors, including viruses, and now different teams of scientists have explored the potential link between different viruses and the risk for MS.
The studies were presented at the Americas Committee for Treatment and Research in Multiple Sclerosis (ACTRIMS) 2017 Forum in Orlando, Florida (Feb. 23-25), in a session titled "Microbial Infections and MS."
"HERV-W endogenous retroviruses and MS,"Antonina Dolei, PhD, from Universita' degli Studi di Sassari, in Italy, discussed the link between human endogenous retroviruses (HERVs), also known as fossil viruses, and MS incidence.
"Evidence Linking HHV-6 with MS," Steve Jacobson, chief of the Viral Immunology Section at the National Institutes of Health, National Institutes of Neurological Disorders and Stroke, discussed the potential role of the human herpes virus 6 (HHV-6) in MS.
"The relationship between Epstein Barr Virus and MS: Arguments for and against," was presented by Alberto Ascherio, MD, DrPH, professor of Epidemiology and Nutrition at the Harvard T.H. Chan School of Public Health and professor of medicine at Harvard Medical School.
Overall, these three studies suggest that increasing data show an association between viruses with MS. More studies are required to fully understand the link between viral infections and MS risk.
High levels of salt in our food have been said to be bad for our general health for many years, and now researchers have linked salt intake to the development of MS.
New evidence strengthens the link between a diet high in salt and multiple sclerosis development, researchers show.
The study, "Sodium Chloride Intake and MS," was presented on Feb. 24 at the ACTRIMS) 2017 Forum by Dr. David Hafler with the Yale School of Medicine.
"While the much of the genetic basis of multiple sclerosis has been elucidated, changes in environmental factors must ultimately be driving this increase," Hafler wrote. To date, more than 200 variations in the human genome have been identified as drivers of MS.
Now, researchers presented data supporting the view that a high salt diet boosts the number and maturation of animal and human Th17 cells.
They pinpointed a specific pathway, the p38/MAPK pathway, as a mediator of high salt-induced Th17 cell development. By using either drugs that inhibit specific components of the p38/MAPK pathway, or tools that specifically "silence" the expression of genes important in this pathway, the team was able to block Th17 cell development under high-salt conditions. Researchers confirmed the highly pro-inflammatory profile of Th17 cells
Overall, these results support the view that an "increased dietary salt intake might represent an environmental risk factor for the development of autoimmune diseases," Hafler concluded, adding that "Clinical trials are now being performed at Yale to examine how dietary salt influences immune responses."
Here's news of something about which I have some personal knowledge — vitamin D. That it leads to lower levels of both fatigue and disability is no surprise to me, as it echoes my own experience.
Spending more time in the sunshine could make people with multiple sclerosis feel more energetic, though dietary vitamin D intake's effect is mixed, depending on what type of MS a particular patient has.
That's the conclusion of a study — "Dietary intakes of vitamin D, sunshine exposure, EDSS and fatigue scale in Multiple Sclerosis: Are there any correlations?" — presented Feb. 23 at the Poster Session 1 at ACTRIMS 2017.
The study, by the Kashani Hospital of Isfahan University of Medical Sciences, Iran, found that longer exposure to the sun is linked to lower levels of fatigue and lower disability in both relapsing and primary progressive multiple sclerosis patients. Researchers also linked the consumption of vitamin D in foods and beverages to lower disability levels, though vitamin D levels appeared to have no impact on fatigue and disability among patients with secondary progressive MS.
"Our study demonstrated that there were a negative significant correlation between sun exposure with EDSS and fatigue scale in RRMS and PPMS," researchers concluded. "This is the first report of correlation between vitamin D with EDSS and fatigue scale in three types of MS and further studies with larger sample sizes need to prove these results."
This is yet another report about our diet. There are so many studies about what is good and bad for us, it seems to me that we will all soon need university degrees to understand all this.
Short-chain dietary fatty acids, such as propionate, drive the production of regulatory immune T-cells in patients with multiple sclerosis, while long-chain acids promote T-cells that are involved in inflammatory processes.
Since the beneficial fatty acids are safe and can be obtained as over-the-counter dietary supplements, researchers suggest they could be used as an add-on treatment with established MS therapies.
The study, "Dietary Fats and Susceptibility to MS," was presented at ACTRIMS 2017, in a session called "The Diet and Multiple Sclerosis."
The research suggests that diet changes that alter the types of fat people eat impact gut bacteria, which, in turn, change the gut's immune cell mix.
Dr. Ralf Linker of the Friedrich-Alexander University Erlangen-Nuremberg, who presented the study, had previously discovered that the chain length of fatty acids — the main components of dietary fats — influence the promotion of T-cell subsets in mice.
Measuring types of T-cells before and at several points after participants began taking propionate, the researchers demonstrated for the first time that the fatty acid had beneficial effects in humans. Treg numbers increased between 25 and 30 percent, and Th17 cells decreased in all participants.
It is well-known that drugs have side effects, all of them not just those for MS, so it's good to see that trials of ocrelizumab have shown it does not increase risk of infections.
A detailed analysis of relapsing and primary progressive multiple sclerosis (MS) patients in the three Phase 3 trials of Ocrevus (ocrelizumab) showed that the treatment did not significantly increase their risk of infections — serious or otherwise.
Certain infections, including common colds and influenza, were numerically more common among Ocrevus-treated patients, but this had no effect on their risk of all infections, which was similar between the groups studied. Patients with progressive MS, however, had a numerically higher proportion and rate of infection — a finding that may be linked to the older age and higher disability levels in this group.
The findings were recently shared in a poster, "Infections and Serious Infections with Ocrelizumab in Relapsing Multiple Sclerosis and Primary Progressive Multiple Sclerosis," at ACTRIMS 2017. The presentation took place during Poster Session 1.
The three clinical trials — OPERA I (NCT01247324) and OPERA II (NCT01412333) studies in relapsing MS, and the ORATORIO trial (NCT01194570) in people with primary progressive disease — were recently described in two publications in the New England Journal of Medicine. But the data presented at ACTRIMS 2017 represent a more detailed analysis of infections than that included in the publications.
***
[You are invited to visit my personal MS, Health & Disability website at 50shadesofsun.com].
Note: Multiple Sclerosis News Today is strictly a news and information website about the disease. It does not provide medical advice, diagnosis, or treatment. This content is not intended to be a substitute for professional medical advice, diagnosis, or treatment. Always seek the advice of your physician or other qualified health provider with any questions you may have regarding a medical condition. Never disregard professional medical advice or delay in seeking it because of something you have read on this website. The opinions expressed in this column are not those of Multiple Sclerosis News Today, or its parent company, BioNews Services, and are intended to spark discussion about issues pertaining to multiple sclerosis.