My MS Has Been No Sweat. Has Yours, Too?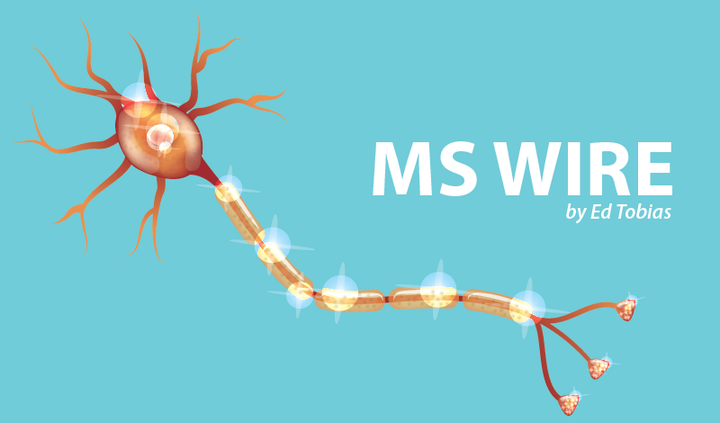 I worked up a little sweat when I was exercising the other day. It was just a tiny bit on my forehead, but it was something I hadn't felt in many years.
I've lived with MS since 1980, and before now, I can't remember the last time I felt sweaty. Not in the exercise room. Not in the heat and humidity of summer. My MS has been no-sweat for many years, and apparently, I'm not alone.
I took a small, unscientific survey about sweat on one of the MS Facebook pages that I frequent. Of the 64 people who answered, 33 said they perspired very little or not at all. For some, this began after they were diagnosed with MS, but others say they can't remember ever sweating. Several said that when they got warm, rather than sweating, their skin turned pink or "reddish."
There were also 31 people who said that they did perspire. Interestingly, many of them said their sweating had increased after their MS diagnosis, and many of them also said they now sweat profusely.
Studies report about MS and sweating
A very small study, published in March in Medicine & Science in Sports & Exercise, concluded that "MS blunts sweating responses during exercise," but it draws no conclusion about why that happens.
Another small study published in 2005 in the Journal of Applied Physiology noted, "Individuals with MS have diminished sweat gland function compared with healthy control subjects." This study does suggest a reason: damage to parts of the nervous system that are involved in regulating body temperature. The researchers wrote: "Areas of the sympathetic nervous system (hypothalamic area and posterior tract of the spinal cord) that control thermoregulatory functions are susceptible to demyelination in individuals with MS."
Why am I feeling sweaty again?
I think my ability to sweat may be returning thanks to the Lemtrada (alemtuzumab) treatment I've been receiving. I'm 14 months past the end of the second round of this disease-modifying therapy, and I've observed improvements in a few of my MS symptoms. My bladder control is better, my bowels have become more regular, and my energy level is up. If Lemtrada is doing something that results in these improvements, why couldn't it also be fixing the functions that regulate my body heat and my ability to sweat?
Fellow Multiple Sclerosis News Today columnist Laura Kolaczkowski has wondered the same thing. Laura wrote a column similar to this one two years ago. The difference between us is that she is being treated with Ocrevus (ocrelizumab).
Ocrevus and Lemtrada are similar. Both target rogue cells in the immune system that are thought to be the ones that destroy myelin. The theory is that once the bad cells are destroyed, new, normal cells will return, halting disease progression. These treatments also appear to improve symptoms in both Laura and me.
Two years ago, she wrote, "A week or so ago, I was outside in the heat and caught myself reaching up to wipe my brow. Then it occurred to me, I was actually perspiring." I checked with Laura a few days ago, and she says she's still sweating.
What has your experience been? Are you a no-sweater or an over-sweater, and do you think it's a result of your MS? Please share in the comments below. 
You're invited to follow my personal blog at www.themswire.com.
***
Note: Multiple Sclerosis News Today is strictly a news and information website about the disease. It does not provide medical advice, diagnosis, or treatment. This content is not intended to be a substitute for professional medical advice, diagnosis, or treatment. Always seek the advice of your physician or other qualified health provider with any questions you may have regarding a medical condition. Never disregard professional medical advice or delay in seeking it because of something you have read on this website. The opinions expressed in this column are not those of Multiple Sclerosis News Today or its parent company, BioNews Services, and are intended to spark discussion about issues pertaining to multiple sclerosis.