Need to Know: How a Spinal Tap Can Help to Diagnose MS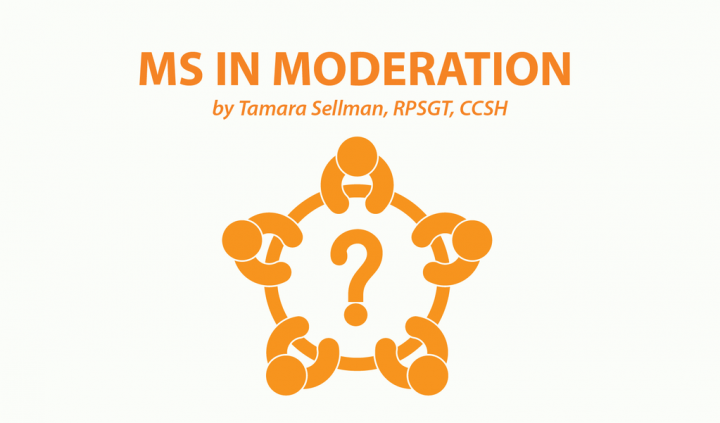 Editor's note: "Need to Know" is a series inspired by common forum questions and comments from readers. Have a comment or question about MS? Visit our forum. This week's question is inspired by the forum topic "Have you had a lumbar puncture to help diagnose your MS?" from Jan. 29.
I got a spinal tap to help confirm my MS diagnosis.
Two amazing nurses kept my attention somewhat diverted while the physician performed the procedure using the aid of a fluoroscope. I say "somewhat" because the science nerd in me was fascinated with the view on the fluoroscope monitor, which resembled a livestreamed version of the spinal tap.
No, it didn't hurt.
A few weeks later, I met with my MS neurologist. Based on all the data collected from my tests — MRIs, blood tests, and evoked potential tests, among others — I was diagnosed with relapsing-remitting MS.
Did I need the spinal tap? Maybe. Maybe not. Did it help confirm my MS diagnosis? Yes.
What is the diagnostic necessity of a spinal tap?
There's some uncertainty among patients over the necessity of a spinal tap procedure to help diagnose MS.
On the one hand, the procedure provides good data on the presence of MS and can expedite a diagnosis. However, this test is expensive and may be subject to insurance qualifiers. It might be sought only when other diagnostic data are less conclusive. Some doctors may even forgo a spinal tap entirely if they have enough information from other tests to meet the McDonald diagnostic criteria.
A spinal tap is one of many diagnostic tools for confirming the presence of demyelinating disease. It might uncover evidence that other tests did not.
However, many other tests for diagnosing MS can also be inconclusive — even an MRI might not be conclusive enough to support an MS diagnosis on its own. It's only after several tests are performed and the results compiled that a clearer picture of this hard-to-identify condition can be assembled.
A diagnosis of MS is considered a "diagnosis of elimination." Many of the tests used to diagnose MS are performed to rule out other conditions, such as Lyme disease or lupus, two common MS "mimics."
According to the National Multiple Sclerosis Society (NMSS) website, "It is important to know that an abnormal immune response in the [cerebral spinal fluid] is found in a number of other diseases, so the [spinal tap] test is not specific for MS. … The results are used in combination with the history, neurological examination, MRI and other tests to help make an accurate diagnosis."
What is a spinal tap, anyway?
Also known as a lumbar puncture, the spinal tap is a procedure in which a trained specialist inserts a hollow syringe between two vertebrae in the lumbar (lower) region of the spine to remove a tiny amount of cerebral spinal fluid (CSF) from the spinal column. This fluid is sent to a lab for testing.
Sometimes the specialist will use a device known as a fluoroscope — a tool that incorporates camera technology in order to give the specialist visual guidance during the procedure.
The patient undergoing the procedure is asked to lie on their side or bend forward in a seated position. An area on the lower back is cleaned, then treated with a numbing agent before the puncture takes place.
How does a spinal tap identify MS?
According to the NMSS: "The CSF of people with MS usually contains: a specific group of proteins called oligoclonal bands; elevation of the level of protein. These findings indicate an abnormal immune response within the central nervous system, and may be suggestive of MS."
However, up to 10 percent of all patients undergoing a spinal tap do not show these abnormal findings in their CSF. This demonstrates that the spinal tap, while a useful tool for identifying MS, may not always lead to conclusive findings in people with MS and cannot be relied upon as a stand-alone diagnostic measure.
Spinal tap risks
The most common concern about receiving a spinal tap is a post-lumbar puncture headache, which can occur within a few hours, or up to two days, following the procedure. It is caused by the leak of CSF into nearby tissues. It can be mild to severe and involve nausea, vomiting, and dizziness.
As many as 1 in 4 patients will experience these, so it's typical for your specialist to discuss protocols for treating these headaches prior to a spinal tap procedure.
Are you facing a decision about whether to undergo a spinal tap to diagnose MS? Have you had the procedure, and if so, what was your experience like? Post your replies in the comments below or at the original topic "Have you had a lumbar puncture to help diagnose your MS?" forum entry.
***
Note: Multiple Sclerosis News Today is strictly a news and information website about the disease. It does not provide medical advice, diagnosis, or treatment. This content is not intended to be a substitute for professional medical advice, diagnosis, or treatment. Always seek the advice of your physician or other qualified health provider with any questions you may have regarding a medical condition. Never disregard professional medical advice or delay in seeking it because of something you have read on this website. The opinions expressed in this column are not those of Multiple Sclerosis News Today or its parent company, BioNews Services, and are intended to spark discussion about issues pertaining to multiple sclerosis.