I Am Grateful for Everything — Even MS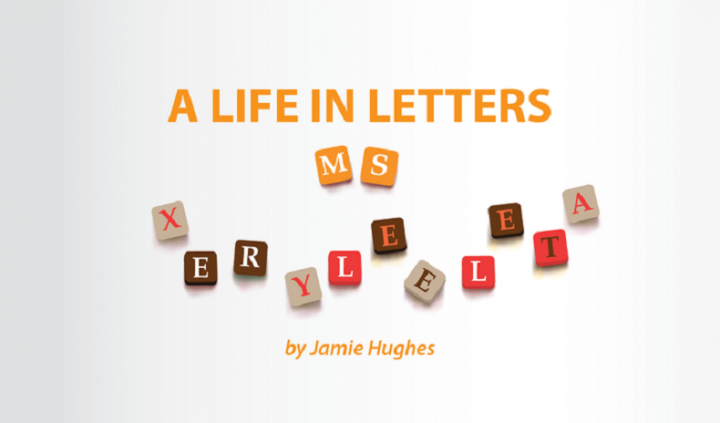 Last week, CNN's Anderson Cooper broadcast an interview with "The Late Show" host Stephen Colbert. They had a lively discussion about comedy, politics, careers, and the like, but perhaps the most stunning eight minutes of the interview were focused on grief.
Colbert, a devout Catholic, said, "It's a gift to exist, and with existence comes suffering. There's no escaping that. I don't want it to have happened. I want it to not have happened, but if you are grateful for your life — which I think is a positive thing to do, not everybody is, and I am not always, but it's the most positive thing to do — then you have to be grateful for all of it. You can't pick and choose what you're grateful for." (The "it" in question is the loss of his father and two older brothers in a plane crash when he was 10.)
I've been thinking about that last sentence a lot lately: "You can't pick and choose what you're grateful for." It's a spiritually mature thing to say, and you can tell from Colbert's face and the tone of his voice that he genuinely means it. Both the good and the bad are gifts; both have value to a person who wants to live a full, genuine life.
As multiple sclerosis (MS) patients, I think we understand what Colbert is getting at. We want our diagnoses not to have happened, but they did. One day, we woke up feeling different, and whether it took months or even years to suss out, we all heard the same two words come out of a doctor's mouth. We all had to sit in that moment — whether it took place in a sterile hospital room or a bland medical office with forgettable paintings of an ocean or a family of ducks on the wall — and come to terms with the fact that life as we knew it was over. We walked through the automatic doors into a new normal.
I don't know about you, but when my diagnosis came, I didn't instantly say, "Well, thank goodness I got this result. This is going to be a great thing! I'm thankful." I cried. A lot. I called my family, and they cried, too. I felt numb. Hopeless. I thought my life was over. However, I now have enough distance from that moment to see it for what it was: a blessing. I know that sounds strange, but stay with me.
My life was on a very different track when I was 25. Some of the things I was gunning for, which seemed like a good idea at the time, would have likely been the worst things for me. MS stopped me from pursuing those misguided dreams long enough to reevaluate, allowing me to make better choices.
MS strengthened my marriage because it compelled my husband and me to draw closer to each other. I became a kinder person because of my illness, a more empathetic human being. MS softened me in ways other challenges couldn't. It forced me to ask for help, something I loathed before I was ill. I also had to admit that I wasn't Superwoman. I've rid myself of those lies, and have MS to thank for the insight.
I've come to love quite a few passages of Scripture since my diagnosis: Paul's thorn (2 Corinthians 12:7-10), the fact that God is my true dwelling place (Psalm 91:9-11), the knowledge that I can always run to the rock that is higher than me (Psalm 61:1-2), and the fact that I am kept safe in God's righteous right hand (Isaiah 41:10). However, no book of the Bible has been more helpful to me than Job — the faithful servant who, when struck low, told his wife, "Shall we receive good from God, and shall we not receive evil?" (Job 2:10).
That's what Colbert was getting at, I think. We can and should expect to receive both good and evil. If we're truly willing to accept that everything comes through the righteous hands of a loving God, we'll come to see the value of both and be grateful for everything. That's a hard-won lesson that only comes with time and contemplation, but it's one worth learning. We only need to begin.
***
Note: Multiple Sclerosis News Today is strictly a news and information website about the disease. It does not provide medical advice, diagnosis, or treatment. This content is not intended to be a substitute for professional medical advice, diagnosis, or treatment. Always seek the advice of your physician or other qualified health provider with any questions you may have regarding a medical condition. Never disregard professional medical advice or delay in seeking it because of something you have read on this website. The opinions expressed in this column are not those of Multiple Sclerosis News Today or its parent company, BioNews Services, and are intended to spark discussion about issues pertaining to multiple sclerosis.