This Magic Potion Made the 'Throat Thing' Disappear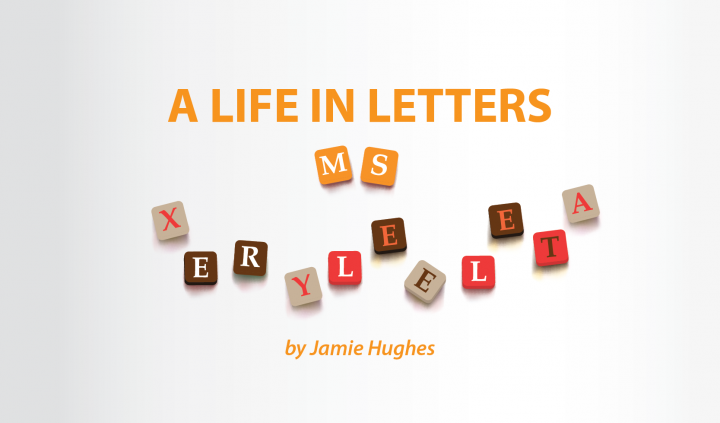 After I wrote my last column about essential oils to combat the common cold, I knew I was doomed to catch something. And that's what happened … kinda. A few days ago, I felt what my family calls "a throat thing" coming on, but thankfully, my friend Sandy hooked me up with a kickin' recipe for a drink that knocks out a cold flatter than Sonny Liston.
Fill a saucepan with 2 to 3 cups of water and turn the stove burner to medium heat. (I used filtered water, but I assume that tap water will work just fine.) Add the following ingredients to the water:
¼ lemon — Put it in rind and all. You can squeeze the juice into the pot before dropping it in.
¼ orange — Use the same procedure you used for the lemon.
1 inch of fresh ginger — Cut it into thin slices. No need to remove the peel.
3-4 clove buds
Let the water boil for 10 minutes or so, and then, using a strainer to catch all the bits, pour the liquid into a mug over a peppermint tea bag. Let it steep for about five minutes, remove the bag, and add some honey. However, while any tea bag will do, the same is not true for honey. The stuff sold in the plastic bears in grocery stores is basically worthless, nutritionally speaking, at least. It's great on toast, though.
My husband is an apiarist, so we always have a lot of unfiltered, raw honey around the house, and it has more health benefits than I can begin to share here. Seriously. It helps with everything from colds and diarrhea to treating cuts and burns. Oh, and get this — it never spoils. I'm telling the truth; they found a pot of it in an Egyptian tomb, and it's still edible. The stuff's amazing! Add a couple teaspoons of raw honey to the concoction and stir. I let mine sit for a few minutes, and then drank it down before it got too cold.
I warn you that this isn't the best-tasting drink you've ever put in your face. In fact, because of the ginger, it's rather bite-y. It's pungent and sharp and cleans out the old nostrils while it's going down, but trust me, you need to power through it. If it's just too much, add a little more honey. It can't hurt (and will sweeten the drink nicely).
I made a big cup of this brew two nights in a row, and like magic, the throat thing was gone. Sure, I could have thrown a couple of pills down my throat or popped vitamin C like a madwoman, but as I approach my 16th anniversary of my MS diagnosis, I find myself less likely to take medications I don't really need. Why? Because polypharmacy is a real problem for people with multiple sclerosis, and while there are certain medications I have to take (including glatiramer acetate, my DMT), there are a bunch I'd rather avoid for as long as I can.
It's the same reason I use massage and essential oils to try to combat headaches rather than reach for the pain pills right away. Granted, some headaches are too gnarly to go without Advil or Excedrin, but since I've started with alternative treatments, I've cut my use of pain medication in half.
So, keep the over-the-counter stuff in reserve and give some herbal remedies a shot this holiday season — especially when your house is full of germy guests or your workplace becomes a bastion of pestilence, thanks to people coming in with a case of the sniffles. It can't hurt!
Merry Christmas, y'all! 🙂
***
Note: Multiple Sclerosis News Today is strictly a news and information website about the disease. It does not provide medical advice, diagnosis, or treatment. This content is not intended to be a substitute for professional medical advice, diagnosis, or treatment. Always seek the advice of your physician or other qualified health provider with any questions you may have regarding a medical condition. Never disregard professional medical advice or delay in seeking it because of something you have read on this website. The opinions expressed in this column are not those of Multiple Sclerosis News Today or its parent company, BioNews Services, and are intended to spark discussion about issues pertaining to multiple sclerosis.