MS News that Caught My Eye: Risk Factors, Biotin and Symptoms, Pills, Shots or IVs, and More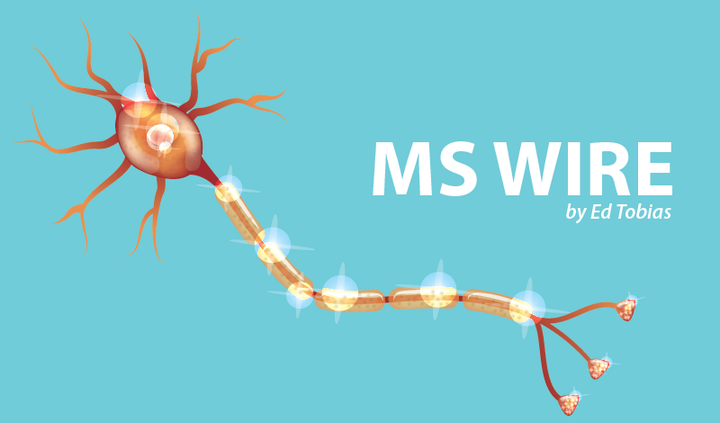 In case you missed them, here are some news stories that appeared in MS News Today that caught my eye over the past week.
Are pills, shots, or infusions the therapy of choice in treating MS patients these days? This item, written by Magdalena Kegel, indicates the choice may depend upon whether the patient is being prescribed a DMD for the first time, and whether the doctor operates an infusion suite. Also, the recent availability of Ocrevus may be changing the Rx equation.

Multiple sclerosis (MS) patients are largely moving away from injectable drugs and moving toward oral treatments when they switch from first- to second-line MS therapies. But that might change with the introduction of Ocrevus (ocrelizumab), which has become the drug of choice for many neurologists advising patients on drug switches.
The real-world analysis by Spherix Global Insights suggests that Ocrevus is challenging other disease-modifying treatments for relapsing MS.
****
Too much weight and too little vitamin D are a bad combo for adults when it comes to MS risk, but they're even worse for children. Magdalena Kegel writes about a study that might make you want to make sure your child gets both exercise and sunshine.
A study of nearly 600 children with multiple sclerosis reported that genes linked to low vitamin D levels and obesity contribute to the risk of developing MS in childhood.
While the two are also risk factors for adult-onset MS, obesity and low vitamin D have a larger risk impact on children than adults. The findings provide hope that awareness of these risk factors might prevent MS in both children and adults.
****
Beta-interferon is one of the oldest of the many disease-modifying therapies that are available to MS patients. Though it's been known that its users run a slightly increased risk of migraines and depression, this study adds a slightly increased risk of stroke to that list. Just the same, the study confirms that Beta-interferon continues to have an excellent safety record. And, this was a real-world study…not just clinical research. Read more in Alice Melão's story.
A large-scale study revealed potential adverse reactions to beta-interferon (IFN-β) therapy, one of the most common treatments used for relapsing-remitting multiple sclerosis (RRMS).
According to the study published in the journal Neurology, patients have an increased risk of stroke, migraine, depression, and of developing abnormalities in the blood. In the study titled "Evaluating the safety of β-interferons in MS: A series of nested case-control studies," the authors aimed to identify associations between IFN-β treatment, and potential adverse events in a real-world clinical setting.
****
Most MS drugs aim to limit progression of the disease. But these researchers, written about by Joana Fernandes, are starting to study whether a form of vitamin B can lessen MS symptoms. They're looking at both primary and progressive MS, and enrollment in the study is open.
A Phase 3 clinical trial has been launched by MedDay Pharmaceuticals to investigate whether treatment with high-dose biotin (MD1003) may ease disability and improve mobility in non-relapsing primary or secondary progressive MS patients. The study is recruiting participants across the U.S., Canada, and Europe.
Biotin is a form of vitamin B, and it plays an important role in energy production within cells. Researchers believe the compound has no anti-inflammatory action, and thus no effect on relapses, but that it treats disability by tackling neuronal loss.
***
Note: Multiple Sclerosis News Today is strictly a news and information website about the disease. It does not provide medical advice, diagnosis, or treatment. This content is not intended to be a substitute for professional medical advice, diagnosis, or treatment. Always seek the advice of your physician or other qualified health provider with any questions you may have regarding a medical condition. Never disregard professional medical advice or delay in seeking it because of something you have read on this website. The opinions expressed in this column are not those of Multiple Sclerosis News Today, or its parent company, BioNews Services, and are intended to spark discussion about issues pertaining to multiple sclerosis.