MS News That Caught My Eye: An Acne Drug, a High-Cost Gel, Good News About Lemtrada, and Getting Off MS Drugs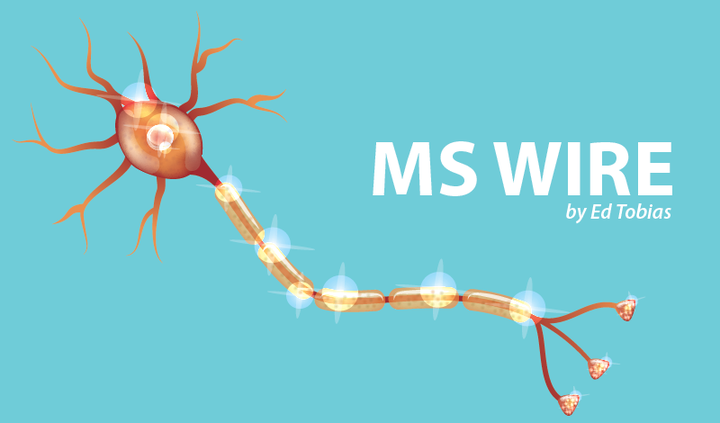 In case you missed them, here are some news stories that appeared in MS News Today that caught my eye over the past week.
At first glance, the headlines about this drug announced what seemed to be an MS patient's dream: a safe, simple and inexpensive drug that can reduce disease progression in some people. But read Alice Melão's story carefully. The study was very small and there are other things that take some of the luster off of this announcement. There were enough items that the New England Journal of Medicine felt the need to write them in an editorial. I'll be writing about this in detail in my June 6 column of The MS Wire.
A common acne medicine called minocycline can reduce the rate of multiple sclerosis progression in patients who are at early stages of the disease, according to a Phase 3 clinical trial.
The finding was from the MinoCIS trial (NCT00666887) of minocycline, which goes by the brand name Mynocan and other labels. Canadian researchers published the study, "Trial of Minocycline in a Clinically Isolated Syndrome of Multiple Sclerosis," in the New England Journal of Medicine.
***
An injectable gel that could treat RRMS symptoms not touched by heavy-duty steroids sounds interesting to me. So, this study seems to be one to watch. But this drug has been around for over four decades and it comes with a very high price tag. (Be sure to read to the end of Magdalena Kegel's story to see how much the price has jumped over those years). So, the thing to watch will really be whether Acthar Gel's reward is worth its very significant cost. 
Mallinckrodt has enrolled its first relapsing multiple sclerosis (MS) patient into a Phase 4 clinical trial (NCT03126760) with H.P. Acthar Gel (repository corticotropin injection) to see if the therapy can help treat relapse symptoms in patients who did not respond to high-dose steroids.
If successful, the trial might resolve at least part of the controversy over the high price of the gel, which has been on the market since the 1970s.
The study, called OPTIONS, will enroll patients with an ongoing relapse who have been treated with a high-dose corticosteroid. Patients will be randomized to receive either Acthar Gel or a placebo. After the treatment, researchers will measure changes in disability levels using the Expanded Disability Status Scale (EDSS).
***
I'm a Lemtrada patient, so I was very pleased to read Patricia Inacio's report about this study of patients who are six years along on their Lemtrada journey. If Lemtrada works "as advertised," you're done with the drug after two years. No more Lemtrada infusions, or any other MS DMTs, ever. And disease progression is held at bay. But, is this really happening? The study suggests that it is.
Taking Lemtrada (alemtuzumab) for two years inhibited magnetic resonance imaging (MRI) disease activity in patients with relapsing–remitting multiple sclerosis (RRMS) for more than six years, the CARE-MS I clinical trial extension study found. Researchers presented their study, "Durable Efficacy of Alemtuzumab on MRI Disease Activity Over 6 Years in Treatment-Naive RRMS Patients With Highly Active Disease: CARE-MS I Extension," at the 2017 Annual Meeting of the Consortium of Multiple Sclerosis Centers (CMSC), held May 24-27 in New Orleans.
***
Do MS patients need to continue some sort of MS treatment for the rest of their lives, diagnosis to death? I thought so until I read Magdalena Kegel's report about this MS conference presentation. Now, I have hope that one of these days, I might be free from shots, pills, or infusions forever.

Older patients with secondary progressive multiple sclerosis (SPMS) as well as older relapsing patients whose MS has been inactive after five years may safely discontinue their treatments, Canadian researchers at Vancouver's University of British Columbia argue.
Their Sanofi Genzyme–sponsored study, "When Should Disease-Modifying Treatments Be Discontinued in Patients with Multiple Sclerosis: An Evidence-Based Review with Expert Recommendations," was presented at the May 24-27 Consortium of Multiple Sclerosis Centers (CMSC) 2017 Annual Meeting in New Orleans. It adds to an ongoing debate on whether disease-modifying drugs do any good in later MS disease stages.
***
Note: Multiple Sclerosis News Today is strictly a news and information website about the disease. It does not provide medical advice, diagnosis, or treatment. This content is not intended to be a substitute for professional medical advice, diagnosis, or treatment. Always seek the advice of your physician or other qualified health provider with any questions you may have regarding a medical condition. Never disregard professional medical advice or delay in seeking it because of something you have read on this website. The opinions expressed in this column are not those of Multiple Sclerosis News Today, or its parent company, BioNews Services, and are intended to spark discussion about issues pertaining to multiple sclerosis.