My Lemtrada Journey: Round 2, Plus 7 Months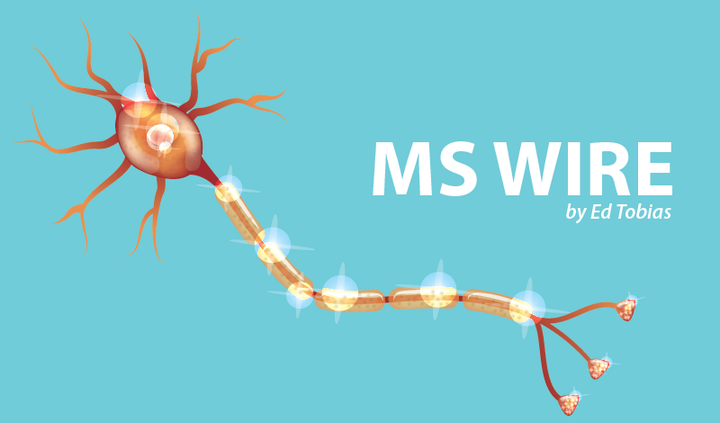 I'm coming up on the second anniversary of my Lemtrada (alemtuzumab) treatment. My first infusion round was the first week of December 2016. Round 2, delayed by four months, was done last April. So, it's time to update my Lemtrada journey for you.
Lemtrada, in case you're not familiar with this treatment, has been described by some as "HSCT lite." The medication kills specific B- and T-cells that are thought to play a role in attacking the myelin that covers our nerves. After each infusion round, the body slowly regenerates those B- and T-cells. It's hoped that the new cells will return without a protein called CD-52, a "hitchhiker" that's believed to turn the cells into myelin-attackers. The regeneration can take several years.
Doctors believe this process can stop MS progression in its tracks. In some cases, it has reversed some symptoms. That's what's happening to me.
Lemtrada seems to be helping
The standard tests show I'm doing well, nearly two years into my treatment with Lemtrada. My MRIs have shown no new, active, or growing lesions. My 25-foot walking test has improved, very slightly. My speed on the test where you use one hand to take plastic pegs out of slots and then return them has improved each time I've completed it.
But tests aren't real-world benchmarks. Here's how I judge my progress:
I slept through the night three nights out of the past five for seven straight hours each night! I can't remember the last time I've done that. For years, I've been waking up two or three times a night to use the bathroom. I still have lots of interrupted sleep, but now it's usually just once or twice a night. My sleep-through nights used to occur just once or twice a year, but now they're trending toward once or twice a month.
My daytime bladder urgency and frequency also have improved. Recently, far fewer gotta-go-right-now moments have occurred. I completed a five-hour car ride from New York to Maryland a few weeks ago with only one pit stop. I drove three hours nonstop from DC to Maryland's coast.
My fatigue seems to be a little less than it was and my brain seems a little sharper. Nighttime cramping in my calves and feet seems to be less frequent.
Ups and downs
This progress hasn't come quickly. I was on a feel-good/feel-bad roller coaster for the first six or seven months after my first round of infusions. The roller coaster returned after the second round, with the lowest point around the six-month mark. But the ride was smoother the second time.
And there have been some specific problems.
Since my Lemtrada treatments began, I've had mild lower back pain and mild to moderate pain in my hip flexors. I've also had one urinary tract infection and a case of strep. The thyroid medication that I started using long before my Lemtrada treatments had to be tweaked. Overall, however, the problems have been minimal.
As I wrote in December 2016 while lying in the recliner as I began my first infusion:
"I've been told to expect a roller coaster ride of good and bad days for a week or two — headache, body aches and fever — some days feeling like I've crashed and burned, and others where I'm feeling very well. … After four or five months I've been told that I should see an improvement in my overall endurance.
"That's quite a ride for a 68-year-old guy to anticipate but, as I've said several times in writing about Lemtrada, the potential benefit makes the risk and discomfort worthwhile."
I can't predict what the future will hold for me. Some side effects have been reported several years post-infusion and some people have continued to have relapses. But as I write this, I believe it is the right treatment for me. Hopefully, it will also be my last.
***
Note: Multiple Sclerosis News Today is strictly a news and information website about the disease. It does not provide medical advice, diagnosis, or treatment. This content is not intended to be a substitute for professional medical advice, diagnosis, or treatment. Always seek the advice of your physician or other qualified health provider with any questions you may have regarding a medical condition. Never disregard professional medical advice or delay in seeking it because of something you have read on this website. The opinions expressed in this column are not those of Multiple Sclerosis News Today or its parent company, BioNews Services, and are intended to spark discussion about issues pertaining to multiple sclerosis.