MS News that Caught My Eye Last Week: Rituximab Helps Reverse Boy's MS, Top Secondary DMTs in Europe, Tricking Remyelination, Early MS Treatment Strategies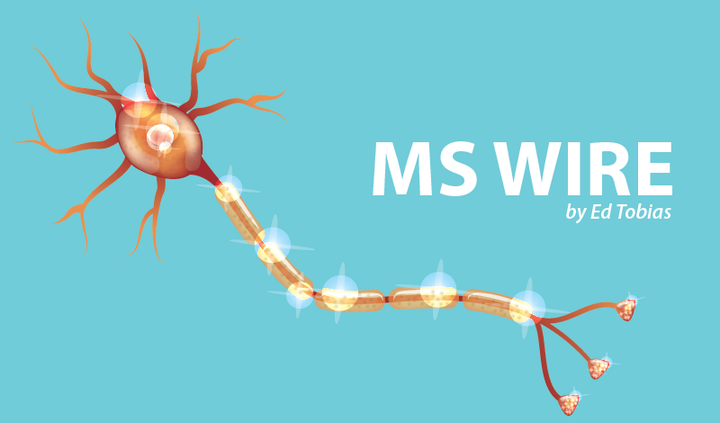 I dislike using adjectives such as "dramatic" when describing treatment results. I think they frequently blow things out of proportion. However, after reading about how this young boy in Greece responded to Rituximab as a "rescue therapy" I think that "dramatic" may be appropriate this time.
Treatment with rituximab — sold as Rituxan in the U.S. by Roche and Biogen, and as MabThera by Roche in Europe — reversed disease course in a "dramatic fashion," leading to complete remission in a 12-year-old boy with aggressive relapse-remitting multiple sclerosis (RRMS), a case report states.
The report, "Rituximab as Rescue Therapy for Aggressive Pediatric Multiple Sclerosis," was published in the journal Case Reports in Pediatrics.
Click here to read the full story.
***
When the efficacy of a disease-modifying treatment reduces, a neurologist may switch a patient to another disease-modifying therapy (DMT). This report, involving about 1,200 people with MS in five European countries, lists the second-line medications the neuros are choosing first. Three are pills and two are infusions. I've been treated with Tysabri and Aubagio and both worked well for me.
Novartis' Gilenya (fingolimod), Sanofi Genzyme's Aubagio (teriflunomide), and Biogen's Tysabri (natalizumab) and Tecfidera (dimethyl fumarate) are the top DMTs to which patients with multiple sclerosis (MS) have most frequently switched in Europe recently. That's according to a survey of more than 270 neurologists, conducted by Spherix Global Insights.
Among people with primary progressive multiple sclerosis (PPMS), switches to Roche's Ocrevus (ocrelizumab) dominate, the survey found. Researchers say its use has nonetheless been limited by the low treatment rates among this population. One factor weighing in on the switch decision is that Ocrevus is the only therapy, so far, that is indicated for PPMS.
Click here to read the full story.
***
OK, this is a rat study so don't hold your breath waiting for this to result in a remyelination treatment anytime soon. However, the concept of rejuvenating the brain cells involved in producing myelin is a very interesting read.
Our brains — much like our joints — stiffen with age, causing brain stem cells called oligodendrocyte progenitor cells (OPCs) to lose their ability to proliferate and transform into oligodendrocytes, the cells that produce myelin, an essential component for nerve cell communication, a study found.
But tricking OPCs into sensing a surrounding environment that's less stiff can help rejuvenate the brain, its researchers said. These findings open the potential for new therapies for neurodegenerative diseases like MS.
The study "Niche stiffness underlies the ageing of central nervous system progenitor cells" was published in the journal Nature.
Click here to read the full story.
***
This is a very good, detailed overview of something I've written about in a number of my MS Wire columns: How to decide the most appropriate DMT to prescribe. However, I'm bothered by two things that Dr. Ontaneda says.
My first concern is Dr. Ontaneda's comment that one of the things that's involved in the choice of a DMT is "how much risk the physician is going to take … by prescribing that medication …" It's the patient who is taking the risk. While doctor and patient need to work together to make an informed risk decision, I don't think the doctor should be worried about his own risk (to reputation?).
Next, I think that Dr. Ontaneda is giving the impression, in this interview, that Tysabri (natalizumab) shouldn't be prescribed to patients who test positive for the John Cunningham virus (JCV). In fact, it's been shown that Tysabri can be safely used with JCV+ people, I'm one of them, when its use is limited and carefully monitored.
When it comes to initial treatment selection for relapsing-remitting multiple sclerosis, there is one question that has yet to be answered: Is it better to start with potentially safer moderately effective DMTs or to hit the disease immediately with a high-efficacy DMT that may be more effective but carries more risks?
In a recent opinion article published in the journal Lancet Neurology, Daniel Ontaneda, MD, a neurologist at the Cleveland Clinic, addressed the controversies surrounding early treatment selection for people with RRMS, stressing the variability of initial treatment selection and the weak existing data that guides those choices.
Click here to read the full story.
***
Note: Multiple Sclerosis News Today is strictly a news and information website about the disease. It does not provide medical advice, diagnosis, or treatment. This content is not intended to be a substitute for professional medical advice, diagnosis, or treatment. Always seek the advice of your physician or other qualified health provider with any questions you may have regarding a medical condition. Never disregard professional medical advice or delay in seeking it because of something you have read on this website. The opinions expressed in this column are not those of Multiple Sclerosis News Today or its parent company, BioNews Services, and are intended to spark discussion about issues pertaining to multiple sclerosis.