MS News that Caught My Eye Last Week: Fampyra, COVID-19, Vitamin D, Neurodegeneration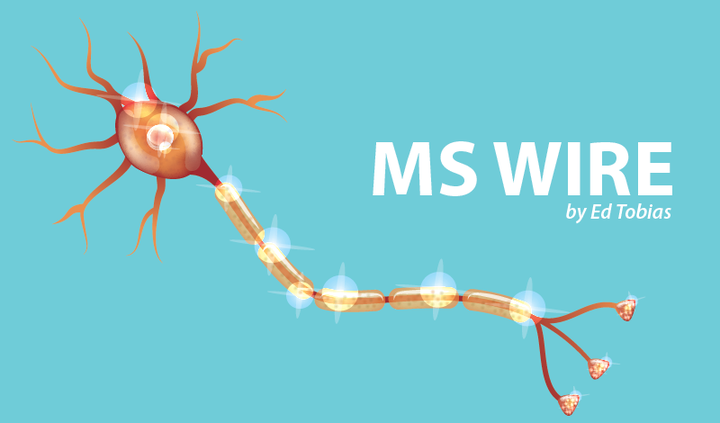 I used Ampyra, as Fampyra is known in the U.S., for about a year. It improved my walking a little, but I had to give it up due to cost. It's been available in the States for a decade, so I can't understand what's been taking health authorities in the U.K. so long to make this treatment available. I hope the NHS advisory groups in the other U.K. countries step up the approval pace.
After being rejected twice in the last four years, Fampyra (fampridine; marketed as Ampyra in the U.S.) is now being recommended by the Scottish Medicines Consortium (SMC) for use in the country's National Health System (NHS) to treat walking disabilities in adults with multiple sclerosis (MS).
Scotland will become the second nation in the United Kingdom to offer the oral treatment; it was favored for use in Wales in December.
Click here to read the whole story.
***
I've been monitoring reports about people with MS who have COVID-19 for a few weeks. My column last Friday reported on some experiences with the disease. Much of this information has been anecdotal, but neurologists around the world are trying to improve the quality of the information being gathered. You and your neurologist can help.
Through two new initiatives, multiple sclerosis (MS) patients and their healthcare providers can contribute to a global effort to study and mitigate the impact of COVID-19 in MS and related disorders.
The initiatives are aimed at helping clinicians identify the best way to manage the novel coronavirus in people with MS and related disorders, and apprising patients of what they need to know to achieve the best outcomes.
Click here to read the whole story.
***
I'm one of the people who takes vitamin D to help treat my MS. I knew that a low vitamin D level might be a risk factor for developing MS, and that it was important for people with MS to maintain a good level. But I never thought of vitamin D as an anti-inflammatory agent. This study reports on why vitamin D acts as one.
Vitamin D supplements promote a shift toward an anti-inflammatory state in people with multiple sclerosis (MS) through an increase of two key molecules, IL-27 and TGF-beta 1, a study shows.
These findings add another level of regulation to a previous model linking the intake of vitamin D supplements with higher levels of anti-inflammatory molecules and lower levels of pro-inflammatory molecules in MS patients. These vitamin D-induced molecular changes now were found to be driven by an increased production of IL-27 and TGF-beta 1.
Click here to read the full story.
***
These researchers have traced the genetic signatures of all immune cells that contribute to the buildup of toxic ROS, destructive molecules in the central nervous system. By doing this they say they've been able to find the signature of a sub-group of cells matching that of cells that are thought to cause brain damage in patients with progressive forms of MS.
Scientists have built a map of the toxic immune cells that contribute to neurodegeneration in multiple sclerosis (MS). Their findings may open the door to the development of new medications that protect the brain from the effects brought on by these harmful immune cells.
Results were reported in the study, "Transcriptional profiling and therapeutic targeting of oxidative stress in neuroinflammation," published in the journal Nature Immunology.
Click here to read the full story.
***
Note: Multiple Sclerosis News Today is strictly a news and information website about the disease. It does not provide medical advice, diagnosis, or treatment. This content is not intended to be a substitute for professional medical advice, diagnosis, or treatment. Always seek the advice of your physician or other qualified health provider with any questions you may have regarding a medical condition. Never disregard professional medical advice or delay in seeking it because of something you have read on this website. The opinions expressed in this column are not those of Multiple Sclerosis News Today or its parent company, BioNews Services, and are intended to spark discussion about issues pertaining to multiple sclerosis.