MS News That Caught My Eye Last Week: Ketamine, Arbaclofen ER, Bafiertam, UK Health Services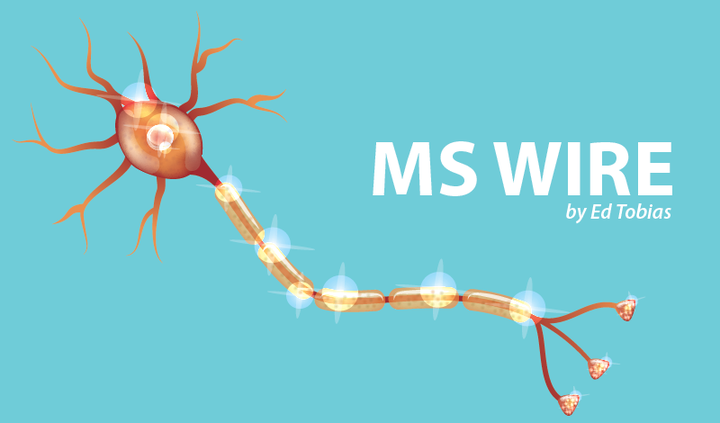 I'm tired — I mean really bushed. Today, despite my daily dose of modafinil, I have to sit and think, "What was I starting to do?" before doing it. (I had to look at a list on my phone just now to remember that modafinil is the name of my energy med.) So, even though this is a small, early trial, I forced my eyes open to read it.
What I read is that a week after a ketamine infusion, the medication failed to make any difference in daily fatigue scores. That was the primary goal of this study. On the other hand, an improvement was measured using the Modified Fatigue Impact Scale, a secondary goal. So, maybe ketamine will help, maybe it won't. As researchers frequently say, more study is needed.

Low doses of the anesthetic ketamine could help treat fatigue in people with multiple sclerosis (MS), according to results from a small Phase 1/2 clinical trial.
Trial findings were published in the study, "Pilot randomized active-placebo-controlled trial of low-dose ketamine for the treatment of multiple sclerosis–related fatigue," in the Multiple Sclerosis Journal.
Click here to read the full story.
***
I'd like to have another medication available to treat spasticity. I used baclofen to treat mine for many years, but if I used enough to help, it made my legs rubbery. Arbaclofen ER is similar to baclofen, in an extended-release form. For me, that could be just what the doctor ordered. The FDA is expected to decide whether to approve arbaclofen ER by the end of the year.
The U.S. Food and Drug Administration (FDA) has agreed to review Osmotica Pharmaceuticals' amended request for the approval of arbaclofen extended release (ER) tablets to treat spasticity in people with multiple sclerosis (MS), the company announced.
The regulatory agency found that the new drug application addressed all issues raised in a July 2016 action letter response to the company's original NDA. An FDA decision is expected by Dec. 29, 2020.
Click here to read the full story.
***
Yet another disease-modifying therapy (DMT) is about to be released. By my unofficial count, Bafiertam will be the 22nd DMT available in the U.S. It is approved for clinically isolated syndrome, relapsing-remitting MS, and active secondary progressive MS.
Banner Life Sciences announced that Bafiertam (monomethyl fumarate) will become available to adults with relapsing forms of multiple sclerosis (MS) in the United States beginning in September.
The U.S. Food and Drug Administration (FDA) approved Bafiertam in April as a bioequivalent to Biogen's Tecfidera (dimethyl fumarate). Bioequivalence means that the two medications provide the same amount of the active ingredient at the proper site of action and at equivalent doses.
Click here to read the full story.
***
Have you had to delay or cancel some of your MS care due to pandemic concerns? An online survey of healthcare providers in the U.K. indicates that many of their MS patients have. The MS Trust reports that these patients think their health and well-being has deteriorated because of this. Question: Is this only in the U.K., or is it also happening in the U.S.? I'm willing to bet it's a U.S. problem, too.
A vast majority — 7 out of every 10 — healthcare professionals working with multiple sclerosis (MS) patients across the U.K. believe health services are failing to meet their needs throughout the COVID-19 pandemic, according to an online survey conducted by the MS Society and the MS Trust.
The survey, which ran June 2–21, gathered opinions from 181 MS professionals, including nurses, physiotherapists, occupational therapists, and service managers. Most respondents were from England, followed by Scotland, Northern Ireland, and Wales.
Click here to read the full story.
***
 Note: Multiple Sclerosis News Today is strictly a news and information website about the disease. It does not provide medical advice, diagnosis, or treatment. This content is not intended to be a substitute for professional medical advice, diagnosis, or treatment. Always seek the advice of your physician or other qualified health provider with any questions you may have regarding a medical condition. Never disregard professional medical advice or delay in seeking it because of something you have read on this website. The opinions expressed in this column are not those of Multiple Sclerosis News Today or its parent company, BioNews, and are intended to spark discussion about issues pertaining to multiple sclerosis.