MS News That Caught My Eye Last Week: Symptom Progression, Lower Urinary Symptoms, Tysabri, IL-17A Protein Study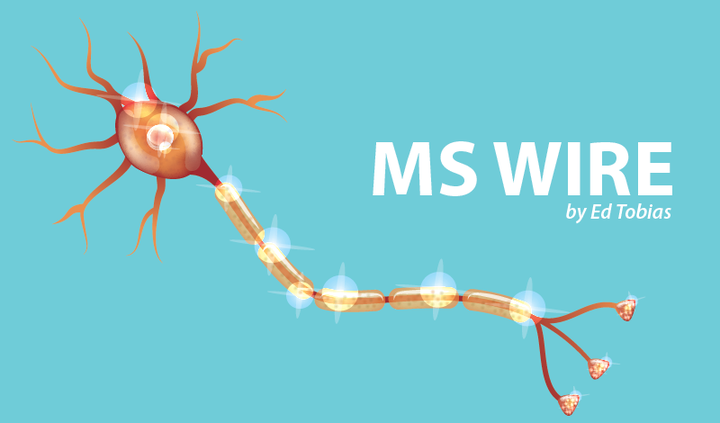 Read this headline carefully. It reports that walking takes the "first hit," but that doesn't mean it's the first MS symptom people experience.
My first symptoms involved vision, fatigue, and hand strength. But true to the study, as my disease progressed, my walking decreased without any real decline in hand or arm function. Was it the same for you?
Walking abilities decline earlier and faster than arm and hand function in people recently diagnosed with multiple sclerosis (MS), particularly those with progressive MS (MS), a study showed.
These findings, which are consistent with those reported in a previous natural history study called NARCOMS, suggest an ascending order of motor function deterioration in MS patients, and may help in understanding the underlying mechanisms of MS progression.
Click here to read the full story.
***
This is probably a good idea. I can remember having a few urinary symptoms prior to my diagnosis, but I can't remember being asked about them during the diagnostic process. Because these urinary problems are a large part of many of our MS lives, this layman thinks it is a good idea to assess them in an MS work-up. And as this story reports, there's even a test for that.
Clinical evaluation of multiple sclerosis (MS) patients should include the assessment of lower urinary tract symptoms (LUTS) alongside neurological ones, according to a recent study.
The study, "Lower urinary tract dysfunction in patients with multiple sclerosis: A post-void residual analysis of 501 cases," was published in the journal Multiple Sclerosis and Related Disorders.
Urinary tract disorders occur frequently with MS, with a prevalence that ranges from 32–96.8% of cases, and they can have a significant impact on quality of life.
Click here to read the full story.
***
I was treated with Tysabri for about seven years. During that time, I had no relapses, but my disease progressed minimally. This study followed 770 people with relapsing-remitting MS (RRMS) who were treated with Tysabri for an average of 5.5 years. It reports that after 10 years, fewer than a quarter of them had moved from RRMS to secondary progressive MS, and fewer than a third saw their Expanded Disability Scale Score worsen. That's a little better than my experience.
Tysabri (natalizumab) is effective at reducing the frequency of relapses in patients with relapsing-remitting multiple sclerosis (RRMS) and is rarely associated with poor clinical outcomes, a real-life and multiyear observational study reports.
The study, "Long-term effect of natalizumab in patients with RRMS: TYSTEN cohort," was published in the Multiple Sclerosis Journal.
Click here to read the full story.
***
Therapies that target and reduce the IL-17A protein have eased symptoms in people with psoriasis. But clinical trials of medicines to block IL-17A in autoimmune diseases like MS have had inconsistent results. This study reporting that IL-17A may be partly responsible for causing brain inflammation and tissue damage may help to answer why it may not be appropriate for multiple sclerosis.
The pro-inflammatory signaling protein interleukin (IL)-17A, which is associated with nerve damage in multiple sclerosis (MS), also has an opposing, and crucial, anti-inflammatory role in cells, a study reports.
These findings may explain why therapies that lower IL-17A levels have failed in clinical trials to treat autoimmune diseases like MS.
Click here to read the full story.
***
 Note: Multiple Sclerosis News Today is strictly a news and information website about the disease. It does not provide medical advice, diagnosis, or treatment. This content is not intended to be a substitute for professional medical advice, diagnosis, or treatment. Always seek the advice of your physician or other qualified health provider with any questions you may have regarding a medical condition. Never disregard professional medical advice or delay in seeking it because of something you have read on this website. The opinions expressed in this column are not those of Multiple Sclerosis News Today or its parent company, BioNews, and are intended to spark discussion about issues pertaining to multiple sclerosis.