Need to Know: What Is the 'Barber Chair Phenomenon'?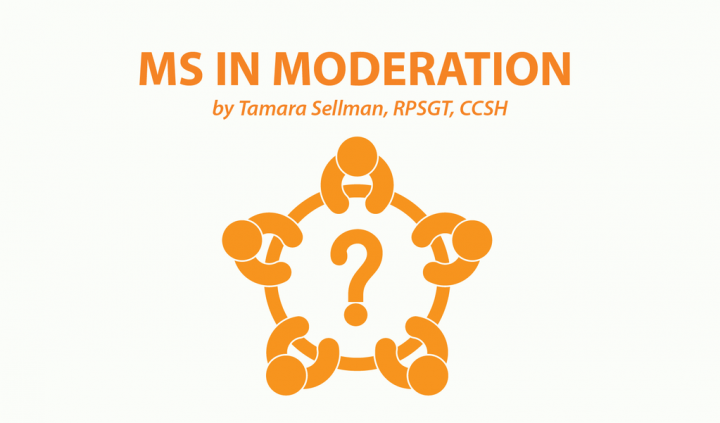 Editor's note: "Need to Know" is a series inspired by common forum questions and comments from readers. Have a comment or question about MS? Visit our forum.
This week's question is inspired by the forum topic "Lhermitte's Sign…" from May 4, 2018.
What is the barber chair phenomenon?
This vernacular expression describes a brief electrical sensation that "buzzes" from the base of the neck into the arms and limbs when one flexes the neck to move the chin to the chest. This posture is commonly assumed while getting one's hair cut, hence the name.
Its more clinical name is Lhermitte's sign. French neurologist Jean Lhermitte (pronounced LARE-meet) made the connection between the phenomenon and MS patients in 1924. However, researchers Pierre Marie and Chatelin were the first to describe it in 1917.
Lhermitte's sign: A pain in the neck
Lhermitte's sign — which is actually not a sign, but a symptom — is not unique to MS.
People who experience this sensation, described as one of the pain syndromes of MS, might have any of the following conditions instead:
Tumors
Spinal trauma
Cervical disc herniation
Spondylosis
Myelopathy
Vitamin B12 deficiency
Transverse myelitis
Behçet's disease
Arnold-Chiari malformation or other compression of the cervical spinal cord
People undergoing chemotherapy or radiation for cancer may experience Lhermitte's. Use of certain medications, or withdrawal from certain medications, can also bring on the symptom.
Still, about 16 percent of people with MS experience this classic form of MS nerve pain. The sign can be traced back to lesions of the cervical spinal cord or lower brainstem, and may also be the product of demyelination in other regions of the brain.
The Multiple Sclerosis Trust says that, "The likelihood of experiencing Lhermitte's sign did not correspond to someone's age, gender, level of disability, as judged by their EDSS score, or how long they had been diagnosed."
Whatever you call it, here's what you can do about it.
Typically, the symptom is paroxysmal, meaning it's experienced suddenly, by itself, or within a cluster of symptoms that are short-lived (a few minutes, at most). It resolves within a brief period, and most people do not have extended problems with it, though it can come and go over time.
It can be triggered by unnatural flexing of the neck, stress, fatigue, and overheating. Lhermitte's is associated primarily with people who have MS because they commonly experience each of these triggers.
Obviously, avoiding triggers is one way to prevent a repeat of the barber chair phenomenon. Some physical adaptations may also be helpful. The Multiple Sclerosis Trust recommends:
Using a support collar to minimize neck movement
Learning postural improvements from a physiotherapist
Practicing muscle relaxation techniques, deep-breathing exercises, or mild stretches
If you encounter this unpleasant symptom, and if the pain is severe and frequent, ask your doctor to consider treating it with medication. If treatment doesn't help, you may be asked to undergo other tests to rule out other causes for this painful phenomenon.
Do you experience barber chair phenomenon? What are your triggers? Have you found any nonpharmaceutical approaches that bring relief, or do you just wait out these electrical jolts? Post your replies in the comments below or at the original "Lhermitte's Sign…" forum entry.
***
Note: Multiple Sclerosis News Today is strictly a news and information website about the disease. It does not provide medical advice, diagnosis, or treatment. This content is not intended to be a substitute for professional medical advice, diagnosis, or treatment. Always seek the advice of your physician or other qualified health provider with any questions you may have regarding a medical condition. Never disregard professional medical advice or delay in seeking it because of something you have read on this website. The opinions expressed in this column are not those of Multiple Sclerosis News Today or its parent company, BioNews Services, and are intended to spark discussion about issues pertaining to multiple sclerosis.