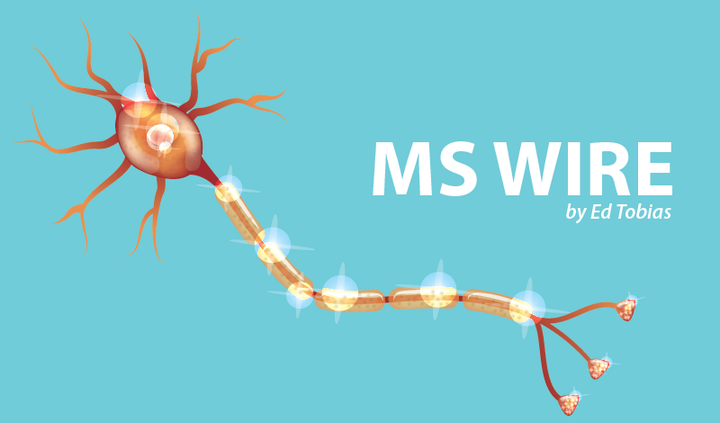 In case you missed them, here are some news stories that appeared in MS News Today that caught my eye over the past week.
****
I'm really not surprised at this, because this study confirms much of what I've been living with for many years: good looking brain MRIs, but poorly performing legs. Jose Marques Lopes' article explains why this disparity creates a problem for doctors, as well as for patients.
Physical disability may have no link to brain lesion volume in some patients with multiple sclerosis (MS), concludes a recent study led by Dr. Rohit Bakshi, a neurology and radiology professor at Harvard Medical School.
Clinical exams and a brain magnetic resonance imaging (MRI) scan are two common strategies to determine disease severity in MS. Although the results of assessing disease severity using both measures are similar in most patients, some patients show clinical/MRI dissociation, complicating their prognosis.
****
Two out of three MS patients are expected to develop spasticity in their legs. I'm one of them so, naturally, news that another drug has been OK'd to treat this problem is of interest to me. Dysport, sold by Ipsen, is an injectable that was approved for use by some pediatric patients with lower limb spasticity. Now it's approved for adults with MS and number of other diseases. But there are side-effect warnings you need to know about, so be sure to read through to the end of Alice Melão's article.
The U.S. Food and Drug Administration (FDA) has expanded approval of Dysport (abobotulinumtoxinA) for treatment of spasticity in adults, a condition that affects many people in the United States, including multiple sclerosis patients. The decision was based on Dysport's supplemental Biologics License Application (sBLA) in lower limb spasticity and Phase 3 clinical study results.
"Adult patients who have developed spasticity as a result of a stroke, Multiple Sclerosis, Cerebral Palsy, spinal cord injury, or traumatic brain injury now have another option when seeking treatment that helps reduce the effects of the increased muscle tone in their lower extremities," Alexandre Lebeaut, MD, Ipsen's executive vice president of research and development and chief scientific officer, said in a press release.
****
This seems like good news for MS patients who use, or are considering, Tecfidera … right? But, hold the phone. If you click through the link in this story to read the full study, and scroll down to the very end where it says "Disclosures," you'll find that three of the study's authors work for, and are stockholders in, Biogen. Other authors work for the company that Biogen paid to conduct the study. And Biogen is the pharmaceutical company that makes Tecfidera (as well as Avonex). So, even if the study is totally accurate, you should be aware that its authors could benefit, financially, from it.

We are sorry that this post was not useful for you!
Let us improve this post!
Tell us how we can improve this post?