MS News that Caught My Eye Last Week: Mavenclad and Ocrevus Use Rising in EU, Ampyra Patent Appeal Denied, Exercise and MS Pilot Study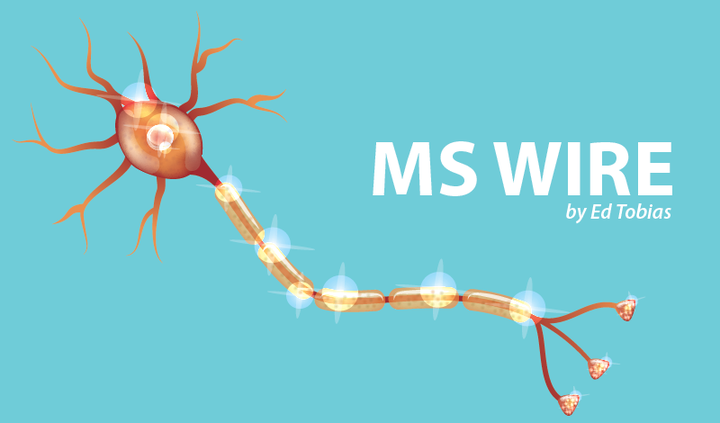 I'm not surprised at reports that the use of Mavenclad (cladribine) and Ocrevus (ocrelizumab) is increasing in Europe, or that the use of injectable disease-modifying therapies appears to be declining there. Mavenclad and Ocrevus are approved for both relapsing and progressive forms of multiple sclerosis and are more comfortable for patients than injectables. But I am surprised at Tysabri's decline. When I was treated with it, I found it to be effective and lacking in side effects.
Prescriptions of two multiple sclerosis (MS) treatments — Merck KGaA's Mavenclad (cladribine) and Roche's Ocrevus (ocrelizumab) — have been rising in Europe over the past six months, bolstered by greater market access and compassionate use programs, according to a survey of 250 EU neurologists run by Spherix Global Insights.
In contrast, use of Teva's Copaxone (glatiramer acetate; injection), and Biogen's Tysabri (natalizumab; infusion) and Avonex (interferon beta-1a; injection) have substantially declined.
Click here to read the full story.
***
I had to stop my treatment with Ampyra (dalfampridine) several years ago. I walked faster when I was using it, but I couldn't afford the cost. According to the website Drugs.com, the nondiscounted price for Ampyra is about $50 a pill. Its generic is available for around $3. (Prices are based on the use of a Drugs.com discount card.) I'm pleased that the U.S. Supreme Court has refused to hear a challenge to lower court rulings that invalidated most of the patents that had covered Ampyra.
The U.S. Supreme Court gave a green light to generic versions of Ampyra this week, declining to hear Acorda Therapeutics' appeal of a lower court ruling that allowed generics of its treatment for walking or gait problems in multiple sclerosis.
That lower court ruling came from the U.S. District Court for the District of Delaware in March 2017, and was upheld in a decision by the U.S. Court of Appeals for the Federal Circuit, which specializes in patent issues, in September 2018.
Click here to read the full story.
***
I like to exercise. I swim in the summer and try to get into our condo's exercise room twice a week during the rest of the year. Though it can be difficult to drag myself there, especially when it's cold and windy, I always feel better after I do. Does exercise improve my symptoms? I think so, but I don't know for sure. I hope this study will provide some solid support for my efforts.
The Consortium of Multiple Sclerosis Centers (CMSC) has awarded a grant to Kessler Foundation researchers, supporting a pilot study into how well different low-risk exercise regimens ease multiple sclerosis (MS) symptoms and improve patients' well-being.
The grant recipients are John DeLuca, PhD, senior vice president for research and training, and Helen Genova, PhD, assistant director of the foundation's Center for Neuropsychology and Neuroscience Research.
Click here to read the full story.
***
Note: Multiple Sclerosis News Today is strictly a news and information website about the disease. It does not provide medical advice, diagnosis, or treatment. This content is not intended to be a substitute for professional medical advice, diagnosis, or treatment. Always seek the advice of your physician or other qualified health provider with any questions you may have regarding a medical condition. Never disregard professional medical advice or delay in seeking it because of something you have read on this website. The opinions expressed in this column are not those of Multiple Sclerosis News Today or its parent company, BioNews Services, and are intended to spark discussion about issues pertaining to multiple sclerosis.