MS News that Caught My Eye Last Week: Report on Ocrevus Use, Cognitive Decline in MS, Gold Nanocrystals and Remyelination Study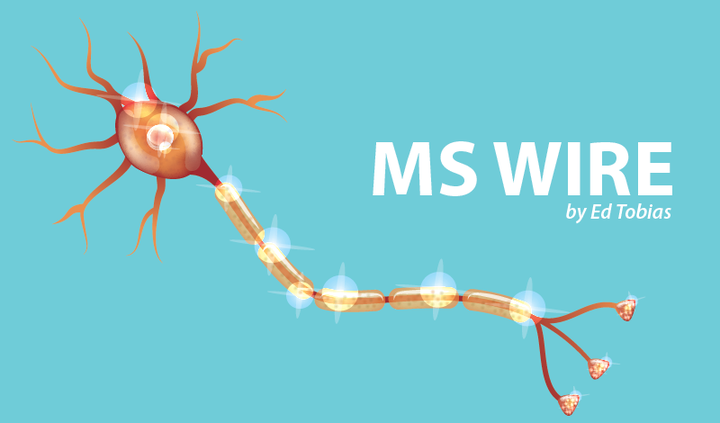 Ocrevus (ocrelizumab) bolted out of the starting gate after it was approved for use in the U.S. about three years ago. However, though its use by people with relapsing forms of multiple sclerosis continues to rise, fewer people with primary progressive MS are taking the medication. These findings from Spherix Global Insights are similar to anecdotal reports that I've been reading online by people who are being treated with Ocrevus.
First-line use of Genentech's Ocrevus (ocrelizumab) for patients with multiple sclerosis (MS) has remained stable through 2019 compared to 2018, according to the latest Spherix Global Insights report.
However, the latest edition of "RealWorld Dynamix: DMT New Starts in Multiple Sclerosis (US)," based on 1,006 charts of MS patients prescribed their first disease-modifying therapy (DMT), confirms that Ocrevus prescriptions still lag behind other first-line medications, including Teva's Copaxone (glatiramer acetate), Biogen's Tecfidera (dimethyl fumarate), Mylan's generic glatiramer acetate, and Novartis' Gilenya (fingolimod).
In turn, Ocrevus use as treatment starter almost doubled among relapsing-remitting MS (RRMS) patients, while falling by half among primary progressive MS (PPMS) patients, equalling out its overall use.
Click here to read the full story.
***
Two-thirds of people with multiple sclerosis have some degree of cognitive problems over the course of their disease. This study found that contrary to conventional belief, these cognitive difficulties might not always worsen over time. I can attest to that. Over the nearly 40 years that I've lived with MS, my cognitive problems have been minor, and rather than worsening, I think mine are improving. I have to wonder if that's a benefit of my most recent disease-modifying therapy, Lemtrada (alemtuzumab).
Progressive cognitive decline in patients with multiple sclerosis (MS) may not be as inevitable as previously thought, a study suggests.
The study, "A longitudinal study of cognitive function in multiple sclerosis: is decline inevitable?," was published in the Journal of Neurology.
Click here to read the full story.
***
I know this is only a mouse study, and I hate to give false hope about a treatment when it's only been tested on mice. On the other hand, I can't resist highlighting a study that shows promising results about a technique for producing new myelin because myelin is so important to people with MS. And there are also some Phase 2 studies of this therapy underway using people. So, have a read and judge for yourself.
Clene Nanomedicine's remyelination therapy candidate, CNM-Au8, showed a "robust" ability to stimulate the production of new myelin and increase the number of myelin-wrapped nerve fibers in the brain and spinal cord of animals in models of demyelinating disease, allowing mice to recover motor skills, a study reports.
Such preclinical data support the efficacy of this potential treatment, now being tested in clinical trials with multiple sclerosis (MS) patients.
Click here to read the full story.
***
Note: Multiple Sclerosis News Today is strictly a news and information website about the disease. It does not provide medical advice, diagnosis, or treatment. This content is not intended to be a substitute for professional medical advice, diagnosis, or treatment. Always seek the advice of your physician or other qualified health provider with any questions you may have regarding a medical condition. Never disregard professional medical advice or delay in seeking it because of something you have read on this website. The opinions expressed in this column are not those of Multiple Sclerosis News Today or its parent company, BioNews Services, and are intended to spark discussion about issues pertaining to multiple sclerosis.log at www.themswire.com.