Need to Know: How to Manage MS Pain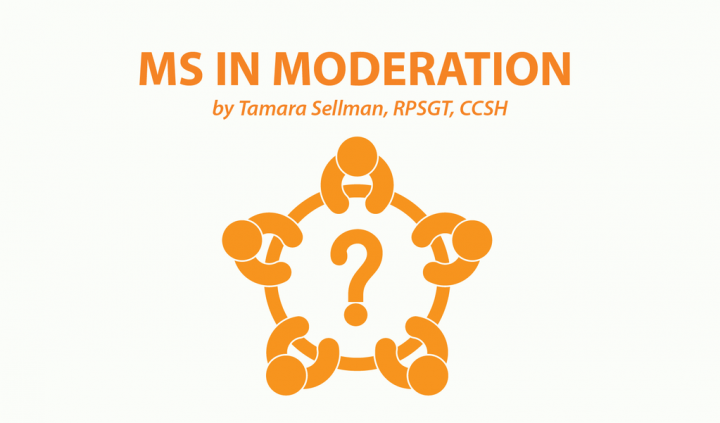 Editor's note: "Need to Know" is a series inspired by common forum questions and comments from readers. Have a comment or question about MS? Visit our forum. This week's question is inspired by the forum topic "Do you use pain meds to get through day to day life?" from April 25, 2018.

September was Pain Awareness Month, and this column was inspired by the U.S. Pain Foundation's 2019 campaign, #LetsTalkAboutPain.
I try not to talk about pain because it steals my focus. (Distraction is a kind of pain management strategy.) But I'm addressing the issue here because it's a grievance that needs airing.
Dear doctors: MS pain is real
I've lost count of the number of times I've heard my peers complain that their doctors tell them that multiple sclerosis (MS) doesn't cause pain.
But a look at archived research dating back to the 1950s revealed an awareness of pain in MS. In a paper published by the British Medical Journal on March 2, 1957, titled, "Multiple Sclerosis: A Plea for a Fresh Outlook," the authors wrote:
"Pain is not at all uncommon in the opening phase of multiple sclerosis. It is usually described as an ache referred to the back or the upper or lower limbs. Occasionally it may be sharp, though it is not aggravated by coughing or straining. A recent history of pain should not automatically exclude multiple sclerosis as a possible cause of an episode of paraesthesiae."
How can doctors deny patients the reality of MS pain? Unfortunately, that's happening in 2019, as Multiple Sclerosis News Today columnist Ed Tobias wrote.
It seems that medical school training for complex chronic conditions like MS has dropped the ball on this crucial detail, leaving many of us with MS helpless in the face of the errant belief that "MS doesn't cause pain."
Just consider the muscular system and its dependence on nerve signals from the brain. When the system is malfunctioning, muscles spasm, stiffen, or cramp. Last time I checked, this causes pain.

Types of MS pain
MS pain involves more than nocturnal leg cramps, foot contractures, and girdle banding, otherwise known as the dreaded "MS hug."
The MS International Federation cites four kinds of MS pain. Following is my list of MS pain types as someone who lives with it and knows others who do, too:
Pain management for MS
Living with pain is a given for those with MS. Unfortunately, our pain can be persistent and lead to depression, disability, and even suicidal thoughts. It's not enough to expect us to "just power through it."
And yet we live in a time when opioids — the first-line pain treatment for too long — have led to two problems: dangerous outcomes such as addiction, and loss of access to these therapies for those who need them due to treatment protocol changes. In the wake of the opioid epidemic, other pain management options are garnering attention.
Following are some pain management strategies. If you are considering any medical treatments or other therapies, please discuss them with your doctor.
Discuss your pain symptoms with your doctor. With any luck, they'll listen to you and believe you. If they don't, maybe it's time to shop around for someone who will.
If you or anyone you know is experiencing suicidal thoughts or need someone to talk to, please call the National Suicide Prevention Line at 1-800-273-8255 or visit suicidepreventionlifeline.org.
Have an experience you want to share? Leave a comment here or at the original forum topic.
***
Note: Multiple Sclerosis News Today is strictly a news and information website about the disease. It does not provide medical advice, diagnosis, or treatment. This content is not intended to be a substitute for professional medical advice, diagnosis, or treatment. Always seek the advice of your physician or other qualified health provider with any questions you may have regarding a medical condition. Never disregard professional medical advice or delay in seeking it because of something you have read on this website. The opinions expressed in this column are not those of Multiple Sclerosis News Today or its parent company, BioNews Services, and are intended to spark discussion about issues pertaining to multiple sclerosis.