My Lemtrada Journey: A Little Dip on the Roller Coaster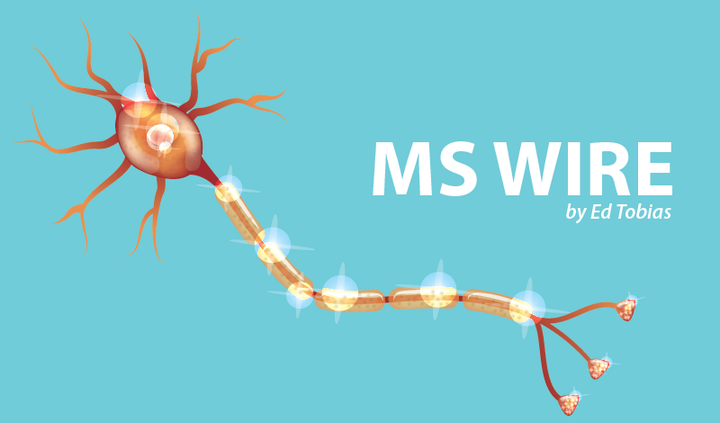 I'm now three months past my second round of Lemtrada treatments, so it's time for an update.
I began Lemtrada (alemtuzumab) in December 2016, hoping it will be the last disease-modifying therapy that I'll ever need to use. I've had peaks and valleys since this treatment began, thus the roller coaster analogy that many of us "Lemmies" use, but the peaks have far outnumbered the valleys. (I've included links to earlier columns about my Lemtrada journey at the end of this post).
My June Lemtrada dip
I guess I really should have been more careful with my hand-washing. Toward the end of June, I caught a cold. Lemtrada knocks out a lot of your immune system to allow it to rebuild without the "rogue" B- and T-cells that are believed to play a part in MS. So, people on the Lemtrada therapy are more susceptible to infections. A cold would normally last three to five days with me. This one hung on for about three weeks. My nasal congestion and cough weren't terrible, but the illness kicked my fatigue level up a few notches. The fatigue wasn't nearly as severe as when I caught a case of strep a few weeks after the first round, but it was enough to keep me from getting out of bed to walk the dog (on my scooter) for a few mornings. It also forced me to follow the advice of my neurologist and her staff to "listen to your body." So, I took a lot of naps.
Overall, the ride has been smooth
Lemtrada seems to be acting as I'd hoped it would. I've seen no disease progression, and some of my symptoms seem to show slight improvement.
A few months after the first infusion round, I experienced a slight rise in my thyroid-stimulating hormone (TSH) count, indicating an underactive thyroid gland (hypothyroidism). It was quickly, and easily, corrected with medication. A year after the first round, but before starting the second, I had a brief urinary tract infection. It was quickly cured with a few days of an oral antibiotic. I had a period of sharp leg pains, lasting a couple of weeks, about five months past the first round. I've experienced none of the other common side effects, such as a rash, headache, itching, or infection with the herpes virus.
As I write this, I'm feeling good. I think I'm walking a little better, I'm a little sharper cognitively, and I don't feel the need to use Provigil (modafinil) as much as I did to keep up my energy level. My brain MRIs have shown no new, active, or growing lesions (though that was also the case before Lemtrada).
I'm hoping that my MS will continue to be held in check and that I'll not need any further treatments with Lemtrada, or with any other disease-modifying therapy (DMT).
My next MRI and physical exam are due in the fall, so I'll update again then.
(Full disclosure: In June 2017 I received a fee from Sanofi Genzyme, and had my expenses paid, to participate on a Lemtrada digital influencers panel.)
My Lemtrada columns:
Starting Down My Lemtrada Road – Dec. 6, 2016
My Lemtrada Infusion: Five Days Done – Dec. 13, 2016
Lemtrada for My MS: First Month Report – Jan. 10, 2017
My Lemtrada Coaster Has Been Rolling – Jan. 27, 2017
My Lemtrada Journey: Do You Think You're Walking Better? – May 2, 2017
My Lemtrada Journey:  A Six Month Report – June 20, 2017
My Lemtrada Journey: At 9 Months a Cane Tells a Tale – Sept. 15, 2017
My Lemtrada Journey: A New Year's Update – Jan. 5, 2018
Lemtrada Round 2: My Drip Stops Here – April 10, 2018
You're invited to follow my personal blog at www.themswire.com.
***
Note: Multiple Sclerosis News Today is strictly a news and information website about the disease. It does not provide medical advice, diagnosis, or treatment. This content is not intended to be a substitute for professional medical advice, diagnosis, or treatment. Always seek the advice of your physician or other qualified health provider with any questions you may have regarding a medical condition. Never disregard professional medical advice or delay in seeking it because of something you have read on this website. The opinions expressed in this column are not those of Multiple Sclerosis News Today or its parent company, BioNews Services, and are intended to spark discussion about issues pertaining to multiple sclerosis.